Good Girls movie review
"Good Girls" is a show I recently started watching because it was recommended on my Netflix browser. When I started watching it, I discovered that it was actually really good, and I could not stop watching it. It is funny and strange, and I recommend it to everyone.
It is a show about three women, all with families, that are broke and would do anything to get money and support their families. Here is a rundown on the three girls. Beth is the main character that was recently divorced. Annie is her sister that was recently divorced and has a daughter that was bullied for dressing like a boy. Lastly, Ruby has a daughter that might die because of her kidney condition, so she has to spend all of her money on the pills that help her daughter live.
The girls eventually get involved with a gang and start picking up on the main member's talents of making money. The main reason they even started to be accomplices with the gang is because of the store they robbed. The gang was housing their large amount of money in the vault that the three friends took. To make up for it, and as a side hustle for getting money, they go on trips and bring back packages, rob stores, and carry out money schemes scaring people with guns they do not know how to use.
They go through a rollercoaster of fights, emotions, love, and heartbreaks. The friends argue a lot throughout the show. This show did give me anxiety and butterflies with the amount of crazy unexpected and strange things that happened. It kind of tricked me of how unrealistically bad things happened to them.
In conclusion, this show is amazing mostly because I am sure you will never get bored watching it. It will keep you on the edge of your seat and on the tip of your toes experiencing this show. It is also extremely funny because of how dumb they act. I loved it, and if you choose to watch it, then I hope you do too.
Leave a Comment
About the Contributor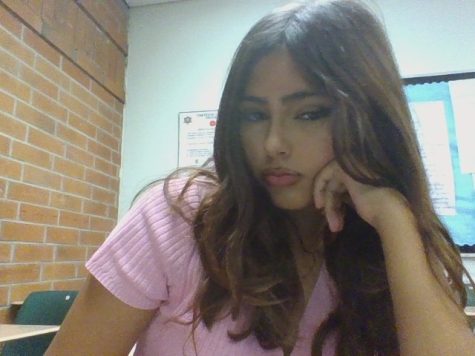 bri gustafson, Staff Writer
This is Brianna Gustafson, who goes by Bri. She is a new writer in her first year of journalism.
She's a freshman and is soon to be 15. Her interests...