The Popular Pro Club Clothing
The simple, but popular clothing company Pro Club has started to become more popular in recent years.
Pro Club was founded by Young Geun Lee in 1986. He felt like he wanted more in life, so he sold his car and his home back in South Korea and decided he was going to move to Southern California.
Geun Lee made the Pro Club happen with the help of his father who is now the marketing and e-commerce manager for the company.
What is a Pro Club? It is a clothing company that is known for their baggy sweatpants. They can be found worn all around Los Angeles. Pro Club is one of the many popular brands that most teens right now are wearing.
The company also sells a variety of other clothing items for men, women, and children. They also sell accessories. Shirts, shorts, pants, sweaters, hoodies and jackets are some of their popular clothing items.
They also have various styles. In addition to having heavyweight clothes, they also keep in mind comfort, lightweight, and style.
How the clothing looks is mostly all the same. Pro Club has a wide variety of colors people can choose from. While having a huge color range, people tend to just buy the simple colors, such as black, gray, or even white with the company's logo somewhere noticeable on the clothes.
The most sold-out clothing is their iconic gray baggy sweatpants. Those gray pants are the most seen around Los Angeles.
I asked a Canyon student why they bought Pro Club. The student responded with "It's really comfortable and keeps you warm. It also looks nice."
The company does seem to be on the expensive side for certain clothing articles. While the cheapest thing on the website is a simple shirt that costs about 5 dollars, the most expensive is a 72 dollar heavyweight jacket.
The affordability and comfortability of Pro Club's clothing makes it quite a popular brand that will likely continue to rise in popularity.
Leave a Comment
About the Contributor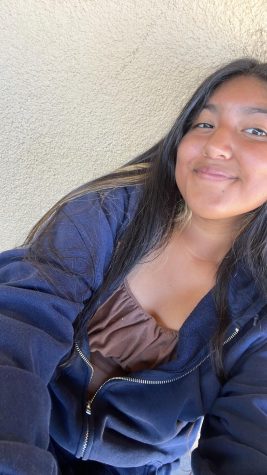 Sandra Trejo, Staff Writer
Sandra Trejo is a staff writer at The Pony Express. She thinks Journalism should be tried by everyone. It can be a fun thing to just try. She joined journalism...