Mayor Madness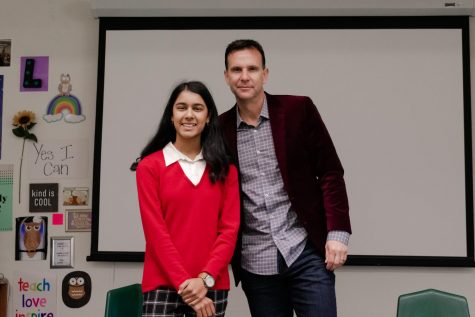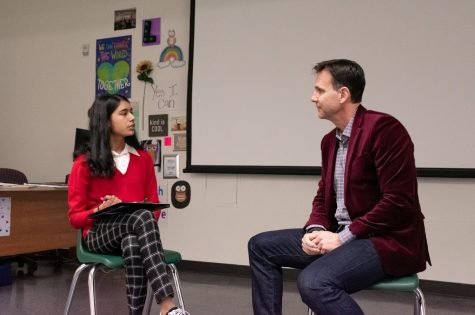 The "Late Start Wednesday" on January 30, 2020 was no late start for me. I woke up, got ready, and headed to school at 7:10- earlier than I usually would. Today, I was interviewing the Mayor of Santa Clarita, Cameron Smyth. His talk at our school started at 7:40 and I was there by 7:30. I signed in, took a seat, and got ready.
Being the mayor is no easy job. Mr. Smyth mentioned that being a mayor is a part-time job, so he works a regular 9:00-5:00 job as well. Cameron Smyth was born and raised in Santa Clarita and still lives here today- in the Newhall area. He has three children, one of whom is in tenth grade.
Mr. Mayor attended Hart High School, his favorite restaurants are The Old Town Junction and Mad Sushi, and his favorite ice-cream flavor is the classic mint n' chip. Some of his favorite subjects while in high school included his "three years of Spanish, [his] government and history classes… [and he] had a really good speech teacher." He mentioned that all of his teachers made an impact in his life and that he invited all of them to his inauguration into the City Council. When asked about what his teachers would say about his work ethic, he responded, "Some of them might have been surprised I was the mayor… but I think my teachers would say I had a good work ethic… [and] at times I also like to be a little bit social in class." The social factor in his classroom contributes to his job as mayor today.
Mayor Smyth was not only academically strong, but he also participated in clubs, while playing "four sports in high school: football, volleyball, track, and basketball." He was also involved in the honors society at school which all "helped to get [him] through into that college track." He also went into college with a sports scholarship in football.
Mayor Smyth says that his favorite moment in high school was "honestly, [his] senior year." The most important thing that Mayor Smyth could take away from his four years at Hart Highschool was that
"
"[high school] is not forever… it can be tough, there is no doubt it's tough, but it isn't forever, and you'll get through it."
— Mayor Smyth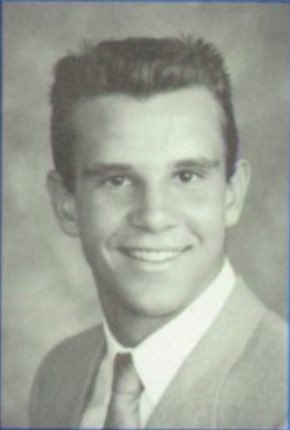 Wondering what might have happened to his sports dream that veered into politics so quickly? Well, when Mayor Smyth graduated from high school, his father, Clyde Smyth, was running for the city council and he helped him with his campaign. His father won by only sixteen votes and he said his motivation was watching how "such a small number of votes made a difference in [his] dad's career and [he has] always used that going forward." He mentions that the first time he ran for office in City Council was in 1998 and that he lost. "I don't put [it] out there so much in my bio, but it is something that really was a turning point in my life."
For students considering a career in politics, Smyth says, "I would get involved in internships or volunteer. With it being an election year, there are so many ways to get involved regardless of your political views."
"Register to vote, take that time to participate. That is the most important thing."
-Cameron Smyth
Leave a Comment