Player Highlight: Jordan Wise (Girls Basketball)
Senior guard Jordan Wise has been playing basketball since she was nine years old. After participating in almost every other sport besides basketball, Wise talks about how her "dad wanted [her] to try basketball because he was a basketball coach… so [she] tried it and liked it."
Currently in her fourth varsity season, Wise highlights how she is working to become a stronger offensive player. Having always been a defensive player, she hopes to score more points this season. "I've been working on my shooting a little bit more and it's been getting better," says Wise. This 2021 season she is striving to become more of a leader for her team by working on her communication skills and building confidence not only within herself but her teammates as well.
Already dominating the court, Wise recognizes her need to excel in the classroom as well. With practices, games twice a week, AP classes, and her social life, Wise knows how hard time-management is and admits that she slips up sometimes.
Wise has been on the varsity team since her freshman year and with everyone's eyes constantly on her, she is under a lot of pressure. Wise tries to avoid getting into her own head because, at the end of the day, she says, "If I just relax and play my game the way that I know how, it's easier for me to do what I need to do for my team."
About the Contributor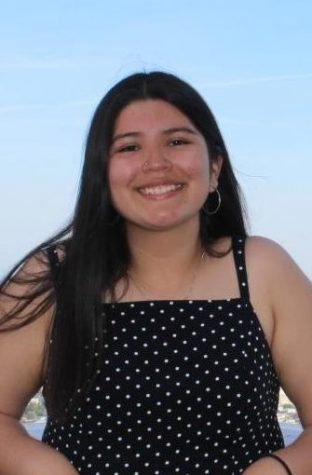 Estella Plancarte, Lifestyle Editor
Estella Plancarte is a junior and is very approachable. She enjoys being outdoors and is currently in her second year of journalism as the Lifestyle Editor....