A Guide to Holiday Cheer: Movie Edition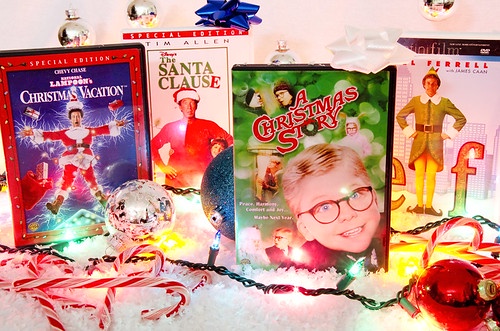 With Christmas on the way, it is finally time to get into the holiday spirit. Nothing says it's the holiday season more than watching Christmas movies with your loved ones. Despite all of the hardships faced with COVID this past year, everyone can still look forward to watching popular movies at home while staying safe. Christmas movies come in different genres depending on what you enjoy.
 One of the most famous movies that many people come together and enjoy is "Elf." This movie, starring Will Ferrel, is about a man named Buddy who was raised by elves. He finally leaves the North Pole to find his real dad, and in the process, learns about the real world and spreads Christmas cheer in a fun and comedic way. Many families and friends who watch this will no doubt be entertained and hopefully become invested in the holiday spirit.
Another must-watch Christmas movie is "The Santa Clause." This movie stars Tim Allen who is a divorced businessman who accidentally kills Santa Clause putting the responsibility to become the new Santa Clause on him. He slowly turns into Santa Clause until finally his transformation is complete and he and his elves have to save Christmas before it is ruined. This movie is thrilling and adventurous and can even be quite comedic at times. It is a great movie to watch and is recommended for families looking to have a good laugh together.
Are you ever looking for a wholesome classic movie? Well, "How the Grinch stole Christmas" has the classic feel you're looking for! "The Grinch" as it is most commonly referred to, is about a scrooge-type character that is excluded from Whoville for most of his life. He hates Christmas and all the Whos for having people to care about them. He tries to destroy their Christmas and steal all of their toys and decorations but realizes what he did was wrong after they still celebrate by singing around their town tree despite having their possessions stolen. This classic teaches a great message that the holidays aren't about the gifts and decorations, but about the spirit of the season and being around those that you love. This movie has its funny points, but in the end, proves to be a wholesome story.
There are so many more amazing Christmas movies to watch that it is extremely hard to keep count. The festive and good feeling of Christmas after a long hard year is the best feeling for everyone. The holiday season will be difficult to celebrate in our normal fashion this year due to the pandemic, but just like the Grinch learned, the holiday season is about family time and learning to appreciate the little things like the joys of Christmas movies! 
Other notable mentions for top holiday movies that suit every taste (in alphabetical order):
"A Charlie Brown Christmas"

"A Christmas Story"

"Die Hard"

"Edward Scissorhands"

"Gremlins"

"Home Alone"

"It's a Wonderful Life"

"Last Holiday"

"Miracle on 34th Street"

"National Lampoon's Christmas Vacation"

"Prancer"

"Pulp Fiction"

"Rudolph the Red-Nosed Reindeer"

"The Holiday"

"The Nightmare Before Christmas"

"The Polar Express"
About the Contributor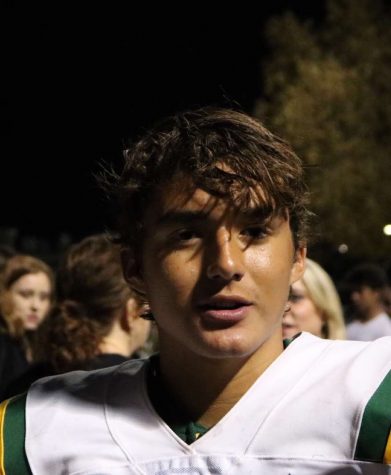 JJ Fechtelkotter, Sports Editor


JJ is a junior and primarily takes on the role of sports writer in journalism. He enjoys video games, hanging out with friends, and competing...