Peak Human Literature — Doja Cat and Megan Thee Stallion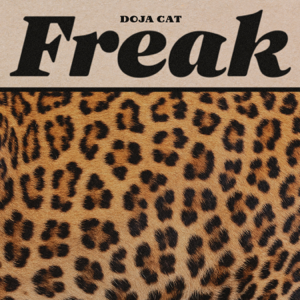 Doja Cat's single "Freak" is the peak of human literature. Better than Edgar Allen Poe, no I don't take criticism. Just because something isn't a classic doesn't mean it's not good. Content warning: "Freak" is an explicit song about sex. Unfortunately I can't use any of the lines in this article in fear of getting a ticket from the principal.
The song starts out with the backbeat of "Put Your Head on My Shoulder," a song by Paul Anka. The first time I listened to this song in full, I didn't know what to expect. The only thing I had previously heard from Doja was "Say So," and while that song is good on it's own, it wasn't groundbreaking. I'd heard stuff like it before.
"Freak" changed my entire opinion on Doja.
First off, Doja's delivery never fails. In one of her songs (I can't name because of its explicit title) she's literally saying a six word phrase over and over again as the chorus. That slaps. It bangs. If I could swear to express how much her delivery completes every song, I would. The pure confidence, the grace, the SWAG, is astounding. And this song is no different; her delivery kills it again.
Despite it being a very raunchy song in no part did I feel disgusted. Sometimes rappers fall flat on their faces when they sing about sex, but Doja did it with such finesse that the subject didn't matter. The euphemisms and literary techniques she uses would earn an automatic A+ from any English teacher.
The musical genius is transcendent. Effervescent. I can't think of enough long-winded adjectives to describe how much I love the creativity. The amount of thought that went into the backbeat for this song shows through. "Put Your Head on My Shoulder" contrasts the raunchiness of "Freak" in a way that makes the song fun and entertaining. "Put Your Head on My Shoulder" is often considered as a classic and gentlemanly song, and the fact Doja decided to rap over it was both a fun and a smart decision.
The chord progression of the original song fits perfectly with her rap, and so does the flow. There was not one moment, one second, in this song where Doja was caught slipping. Every single line and beat hit its mark, every riff and every baseline.
If someone asked me to write an academic essay about this song, I would. I tried, actually, but unfortunately Doja wasn't on the list of authors I could select for my essay. I asked. None of the poetry I've read has stuck with me as much as this song has, and I wouldn't have it any other way.
Leave a Comment