Taking Action on the Climate Crisis
Climate change is an ongoing issue within our world today. As time goes on, we can see this progression. For instance, the growing fire crisis in places like Australia, British Columbia, and California is a direct result of climate change that has been a hot topic in recent years on news channels and social media.
Natural disasters are not the only detriments of the climate crisis. The increase in fires and their severity poses many health risks for people with respiratory disorders. The increase in hurricanes greatly affects people more toward the Atlantic coast and causes mass amounts of flooding, deaths, and cropping issues.
California faces many effects of climate change such as the increase in fires, droughts, heat, and air pollution. According to the Human Rights and the Climate Crisis toolkit, the average temperature of the planet has risen roughly 1.62 degrees since the 19th century. Though this increase does not seem like much, the increase, largely caused by CO2 emissions from humans, has caused the 5 warmest years in history. This increase has also begun to cause the shrinking of ice sheets in Antarctica which is causing the rising of sea levels.
Though there have been drastic changes to our planet, it is not too late for change! This can be as small as trying to reduce your carbon footprint through walking and riding your bike more as opposed to driving a car, to as big as pushing large companies and corporations to reduce the number of fossil fuels they admit by pressuring them to switch to 100% renewable energy. Click here to calculate your carbon footprint and learn more about how to reduce your carbon emissions.
People at Canyon are already taking action to help our environment. This past weekend, members of the Eco-Chicos environmental club participated in the annual River Rally at the Santa Clara River. This event is meant to help keep Santa Clarita green by picking up the discarded trash to properly dispose of it.
Locally, there is a petition that is pushing the Hart district to change to 100% renewable energy by the year 2026. We need your help! This is a great way to help make a difference and help save our planet. Click here to sign the petition for the Hart district. With your help, we can take the next steps in saving our beautiful planet!
Leave a Comment
About the Contributor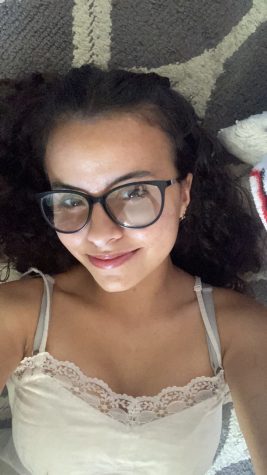 Brenna Sosa, Editor-in-Chief
Brenna Sosa is the Editor-in-Chief of The Pony Express. She is a senior at Canyon High School and this is her second year in the journalism program. As...