Common Courtesies
Common courtesies are becoming increasingly less common among teens nowadays; people just do not seem to be willing to help and be respectful to others.
Out in the real world, this can be seen by the refusal to hold open doors for others or simply moving out of the way if someone is trying to walk by. It is also incredibly common on the road and dealing with cars in general.
When you are first getting your license, it is a requirement that you know when and how to use your signals. Signals are essential to keeping the roads safe by warning the other drivers that you are attempting to merge lanes or turn onto another street. However, people do not seem to do this.
Whether it is out of forgetfulness or just people being inconsiderate, this issue creates a very unsafe driving environment for all on the road. The road is unsafe as it is so it is important that drivers are cautious and use their signals accordingly to hopefully reduce the amount of accidents and fatalities that happen daily.
Along with the generalized courtesies outside of school, the common courtesies on Canyon's campus are also becoming increasingly less common.
Similarly to using signals when driving, walking around campus is becoming more of a hassle. Students do not seem to be sticking to the right side of the walkways and are taking up too much space, leaving no room for students walking in the other direction to pass through. This often results in students being late for class and being physically shoved around in the crowd, which is a safety hazard. To combat this issue, make sure to stay to your right when walking to classes to make the process swifter and safer.
Another common issue on campus is students not responding to teachers when they say something to them. Teachers often say good morning to students or ask how their day is going; however, a lot of students appear to not respond.
People in general need to get better at being more considerate of others and become more open to helping out, even if they do not know the person.
Leave a Comment
About the Contributor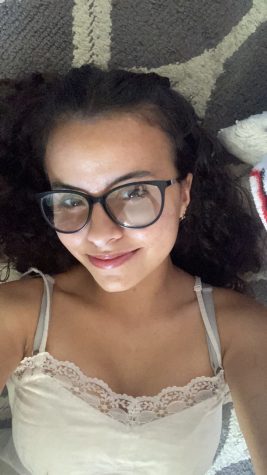 Brenna Sosa, Editor-in-Chief
Brenna Sosa is the Editor-in-Chief of The Pony Express. She is a senior at Canyon High School and this is her second year in the journalism program. As...