This Turkey is Gonna Cost Ya
Supply shortages are something we have grown accustomed to since the beginning of the Covid-19 pandemic. Every few months it seems as though there are new supply shortages that affect our country.
With Thanksgiving being just around the corner, people are beginning to notice the price increase on certain items commonly found in the big Thanksgiving feast.
Due to the fact that we are in a supply shortage, stores need to increase the prices on most of their items to compensate for the lost revenue from the items that are not able to come in.
Supply shipments are becoming more frequently delayed due to the labor shortages that began to rise astronomically due to Covid-19 quarantines.
Everything is more expensive: pumpkin pies (and the ingredients to make it yourself), stuffing, turkeys, even down to the disposable tins people use to cook their turkey in.
As you walk around grocery stores leading up to Thanksgiving, make sure to look out for good deals on Thanksgiving staples to make sure you get the cheapest meal possible to enjoy! And, if you are able to, pick up some extra to donate to local food drives specifically for creating Thanksgiving meals for families in need.
Like every year, various local community groups are taking food donations to help supply families in need with a wonderful Thanksgiving dinner.
Canyon has our very own food drive and will be collecting Thanksgiving staples from Nov 1-Nov 5; make sure to donate any extra canned goods you find to help support our local community!
Leave a Comment
About the Contributor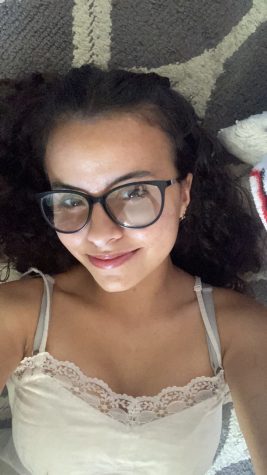 Brenna Sosa, Editor-in-Chief
Brenna Sosa is the Editor-in-Chief of The Pony Express. She is a senior at Canyon High School and this is her second year in the journalism program. As...