Disney's Disenchanted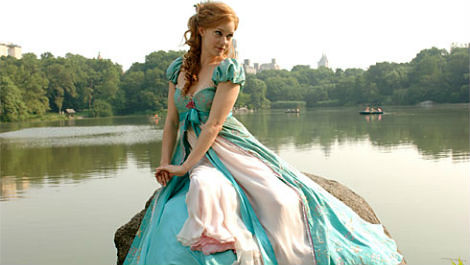 Calling all Disney fans. If you love Disney movies, especially "Enchanted," then you're in luck. Disney announced a sequel titled "Disenchanted" of the hit 2007 movie to be released in late 2022.
Taking place 15 years later, actress Amy Adams, returning as Giselle, moves to the suburbs with returning actor Patrick Dempsy playing Robert. They will also be joined by their now teenage daughter Morgan, who will have a new actress portraying her in this sequel. Fans can also expect actress Idina Menzel to reprise her previous role as well as her prince James Marsden.
As seen in the previous movie Giselle is a girl who falls in love with Prince Edward and is set to marry him at the castle in their fairytale land called Andalasia. But Edwards' evil stepmother has other plans, she tricks Giselle and sends her to a world where there are no happy endings, New York City. While there she meets Robert and his daughter Morgan who take her in, become friends with her, and show her the real world which is very different from her fairytale world. Giselle then learns about true happiness and finds her new happily ever after while living in New York.
Now Giselle is in a new home setting, where she must learn how to manage her semi-new life and discover the true meaning of her happily ever after alongside her family. But somewhere along the lines a spell has been cast upsetting the balance between the real world and Andalasia. "Disenchanted" is also set to bring new music and songs as well as dancing in scenes much like the first movie.
With no set release date yet fans are anxiously waiting for the moment to come in the fall of 2022. Whether you're an "Enchanted" fan from the beginning or are just jumping on the train, "Disenchanted" is a movie everyone will look forward to.
Leave a Comment