Arden-Arcade Church Shooting
On Monday Feb. 28, 2022, five victims were reported after a shooting occurred at The Church in the Arden-Arcade area in Sacramento, California. A worker at the church heard the shots fired around 5:07 pm that night and alerted the police immediately.
Three of the five victims were reported to be the suspects own daughters; Samia Mora Gutierrez, 13, Samantha Mora Gutierrez, 10, and Samarah Mora Gutierrez, 9. The other victim has been confirmed to be a 59-year-old man named Nathaniel Kong, who was at the church chaperoning their visit as mandated by the court.
The shooter, identified as 39-year-old David Fidel Mora-Rojas, shot and killed himself immediately after shooting the four victims.
Samantha Mora Gutierrez, the middle child, was killed just two days shy of what would have been her eleventh birthday.
The children's mother, Illeana Gutierrez Rios, had issued a restraining order against the shooter last May due to domestic violence reports. As a result, he lost custody and was deemed mental unstable, prompting supervised visits for him to see his children.
Ms. Gutierrez Rios attempted to get a restraining order for her daughters as well, claiming that their father was dangerous and should not be around them. Unfortunately, despite her efforts, the court granted him supervised visits for the weekends.
The death of the three girls and Mr. Kong has taken a large toll on their community.
Natomas Unified School District, where the young girls attended school, has been mourning the loss of the three lives. Counselors and chaplains were at the schools the following day in order to provide support for the students and staff who were affected by this loss.
A candlelight vigil was held at the church on Tuesday night to honor the four victims' lives; over 100 people showed up.
Unlike most shootings, this incident was not covered well in the media.
Though it did get some air time on news channels like CNN, a good majority of people have not heard of this tragic event.
When discussing this shooting with junior Bella Smith, she said, "I had not even heard about this until you mentioned it. I feel like there needs to be more news coverage when events like this occur, though it may be a bit depressing, it is important people are aware of what is happening. Even if the news coverage only extends to California residents, people deserve to know what is going on in their state."
The investigation of the shooting is still ongoing according to the Sacramento County Sheriff's Department and the church has agreed to fully cooperate to help them get all the information needed.
Leave a Comment
About the Contributor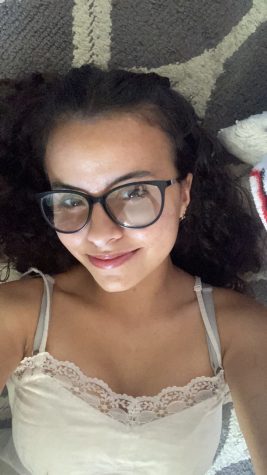 Brenna Sosa, Editor-in-Chief
Brenna Sosa is the Editor-in-Chief of The Pony Express. She is a senior at Canyon High School and this is her second year in the journalism program. As...