The Four Year Anniversary of the Parkland Shooting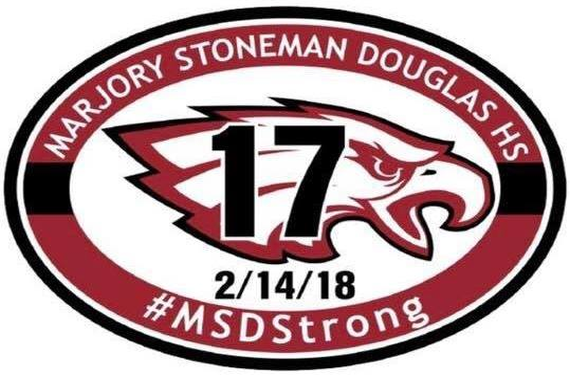 On Feb. 14, 2018, fourteen students and three staff members were unfortunately shot and killed at Marjory Stoneman Douglas High School in Parkland, Florida. This past Monday was the four year anniversary of this devastating shooting and people all around the country are still mourning the lives lost.
Many people, including President Joe Biden, have been using this anniversary as an opportunity to emphasize the movement to end gun violence.
On Monday, President Biden tweeted, "On February 14th, 2018, a gunman stole the lives of 14 students and 3 educators at Marjory Stoneman Douglas High School. Today we mourn with the Parkland families whose lives were upended and stand with those working to end the epidemic of gun violence. Congress must act."
In addition to politicians speaking out, many civilians are doing their part by staging protests, signing petitions, and using social media to spread their message on a wider level.
Manuel Oliver, father to Joaquin Oliver, one of the victims of the Parkland Shooting, has been advocating for more gun control ever since his son's life was taken four years ago.
Manuel Oliver used the four year anniversary to demand that President Joe Biden do something about the gun violence issue in America by climbing up a construction crane in Washington D.C and hanging a banner with a photo of his son and the caption, "45K PEOPLE DIED FROM GUN VIOLENCE ON YOUR WATCH."
Manuel was later arrested for his actions after tweeting a video of himself atop the crane from his personal twitter account with the caption "Happy Valentines."
Many other groups made great strides with their activism using the support of the anniversary date to aid their cause. According to Fox 17, there was a student rally at the Michigan Capitol to advocate for a safer way to store guns so they are less accessible to children and teens. Most of the students at this rally were reportedly survivors of the Oxford High School Shooting that happened this past November.
School shootings are an all too common occurrence within the United States. Living in Santa Clarita, we are unfortunately no strangers to this devastating reality.
We need to act now.
Lockdown drills can only get us so far in terms of protecting and preparing ourselves for an active shooter situation. In order to see real change in gun violence and school shootings, we need to create stricter gun laws in addition to providing more mental health resources for students.
It will be a long process, but the longer we wait to act on this, the more innocent people will lose their lives.
In the meantime, it is crucial you look out for yourself and your peers.
If you see something, whether it be a post on social media, something written on a bathroom stall, a note, or a weapon on campus, SAY SOMETHING!
If you hear any talk about wanting or planning to inflict violence on or off campus, even if you think it may be a joke, SAY SOMETHING!
If you know someone is having a difficult time, direct them to the counselor or have a talk with a trusted adult about your worries.
We need to work together to help keep our campus safe and secure.
If you do see something, you can report it to the Santa Clarita Valley Sheriff's Station by calling the number: (661) 260-4000. They are open 24 hours a day.
You can also report it to the Canyon Text a Tip Line: (661) 772-7389 and your message will be directed to a school official who will be able to handle the situation.
See something? Hear something? SAY SOMETHING!
Leave a Comment
About the Contributor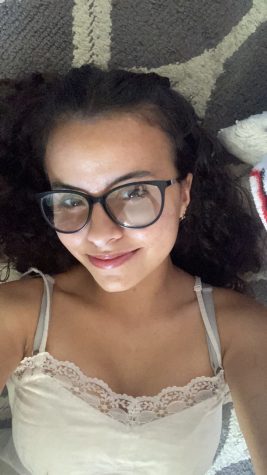 Brenna Sosa, Editor-in-Chief
Brenna Sosa is the Editor-in-Chief of The Pony Express. She is a senior at Canyon High School and this is her second year in the journalism program. As...