Women's History Month
March 1st is the start of Women's History Month. Throughout this month, various women who made an impact in the world, big or small, are honored.
Women's History Month actually started as a week that was first celebrated in Santa Rosa, California, in 1978. The chosen week was the week of March 8th, which is International Women's Day.
In just a few short years, this movement spread all over the country and other communities started incorporating their own Women's History Week.
Finally, in 1980, groups of different women and historians, led by the National Women's History Alliance, came together to seek national recognition. Within weeks, President Jimmy Carter declared the week of March 8th as National Women's History Week.
Seven years after this historic event, Congress passed a law that appointed the month of March as Women's History Month. In order for this to continue, every year the President has to pass proclamations so March stays Women's History Month.
During this month, organizations and people take the time to honor and celebrate the courage of women in the past and how their effort and effectiveness led to women having freedom in the present day.
Women's History Month celebrates the innumerable contributions women have made in the U.S. and shines light on achievements they have made in history. There are countless opportunites to bring light to the oppression women have and still face, not just in the U.S., but around the world too.
Museums all throughout the nation hold exhibitions and discussions to educate the public about the women that fought for change, rights, and equality. Every year there is a theme created and decided by the National Women's History Alliance for Women's History Month. This year's theme is "Women Providing Healing, Promoting Hope."
The meaning of this theme is to make a tribute to the selfless caregivers and frontline workers of this ongoing pandemic, but to also recognize the many women of all of the cultures that supplied both healing and hope throughout history. This month is not only to celebrate and honor women in history, but it is to honor women in general.
When asking Madison Desvarieux, a junior at Canyon High School, why she thinks Women's History Month should be celebrated and what are her thoughts on this month, she replied with, "I think Women's History Month should be celebrated because women have been through relentless criticism and ridicule to gain the rights they have today. Although it is still a work in progress, women have grown and fought against social norms. We are all strong and different in our own ways, which is what makes us so special."
This month is so important, not only for the women we celebrate but for the little girls around the nation that will learn about the women that helped gain their rights. They will also have heroes or role models to look up to for the rest of their lives.
Although 1978 sounds like it was a lifetime ago, it has only been 44 years. There has been much progress for women's rights, but there is still more progress to be made.
Leave a Comment
About the Contributors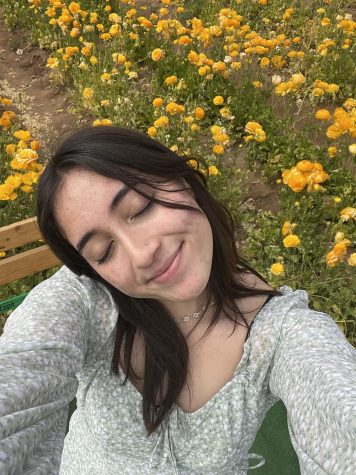 Emily Viramontes, Staff Writer
Emily Viramontes is a Staff Writer for The Pony Express. She is a senior at Canyon High School and loves the journalism program. She is interested in journalism...