Senior Sunset
At Canyon, the end of over 400 students' high school careers are coming to an end. As the last few days of high school for the class of 2022 goes by, seniors are spending more time with friends who may be moving across the country, across the world, or even staying in Santa Clarita, after graduation.
The Senior Sunset is a tradition that many schools and students partake in. After starting off the start of the school year watching the sun rise, students work their way through the end of the year and finish with watching the sun set.
A few seniors have some things to say about it.
"As scary as moving away to college sounds, the Senior Sunset almost gives me a sense of peace before leaving. Being able to hang out with my friends, sign yearbooks, and watch the sunset will definitely give me some closure," says Naomi Phillips who is committed to Odessa College in Texas.
Shane Wilson says "It was super fun signing year books with friends. It provided comfort and closure to the highschool experience." Along with JJ Fechtelkotter saying "Senior sunset was very bittersweet. It was cool seeing everyone one last time before we all go our separate ways. I wish everyone the best and had fun with everyone one last time."
It's easy to say that this event created many emotions and memories as they are reminded that their high school years are coming to an end.
The sunset was truly the perfect way to end the year. It was a sentimental time to provide closure and spend their last few moments with their fellow classmates that they have spent the past 4 years with.
As sad as it is saying goodbye to all the seniors, Canyon wishes them the best for their new adventures in life.
Leave a Comment
About the Contributor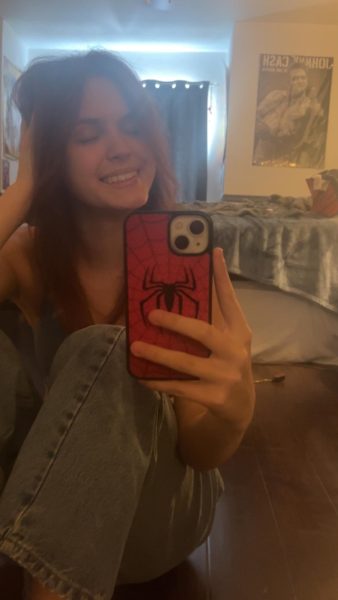 Katie Sharp, Editor-in-Chief
Katie Sharp is the Co-Editor-in-Chief for Canyon High School's journalism program, "The Pony Express." This is her third year in journalism, and...