Bapestas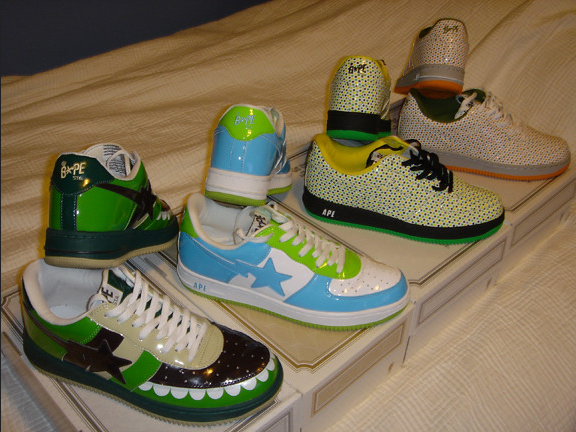 A Bathing Ape (BAPE), a company that mainly sells hoodies and shoes, was originally created by a Japanese man named Tomoaki Nagao, also known as Nigo.
Nagao first launched BAPE in 1993. In 2000, BAPE released their first sneaker called Bapesta, a multicolored patent leather shoe with a star and lightning bolt on the side similar to the Nike shoe logo.
The material of the shoe is patent leather, a material that is thinner than actual leather. Bapestas became popular for a few reasons. One of the reasons why the shoe became popular is how the shoe fits the streetwear style as well as the quality.
With the 2000's style coming back, brands that were popular in the 90's to 2000's are coming back as well. Kicks like Bapestas have always been popular because they are styled as a relaxed hip hop themed shoe.
Eddie Eng from HypeBeast agrees, explaining that Bapestas are popular and bring "Japanese streetwear kids and collectors to their knees with its eccentric color palettes, vibrant references to pop culture artifacts."
In addition to fitting the streetwear style, Bapestas also come in three different collars lengths: low, medium, and high, which is common for shoes. Although BAPE has followed a common trend of different shoe collars, one thing that distinguishes BAPE from other brands is the material of the shoe.
Whether you want a custom shoe or an original design, BAPE will style it. On the site Grailed, Marc Ricardson agrees, "Most important was the fact that the Bapesta was constructed from patent leather, giving pairs a distinctive sheen that Uptowns."
Hence, BAPE is thriving even more now with a new possessor. Nagao should be proud of what his company has accomplished, even as the ex-owner of BAPE.
Leave a Comment
About the Contributor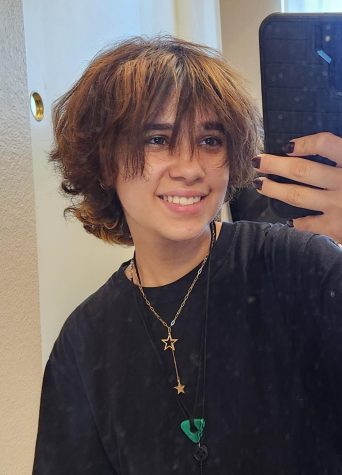 Alexis Garcia, Staff Writer
Alexis Garcia is a new staff writer for CHS Pony Express. By being in journalism, she hopes to grow her writing skills and get a different perspective...