California to Ban Gas-Powered Cars by 2035
On August 25, 2022, California made a historic step towards aiding the climate crisis by banning the sale of gas-powered cars starting in 2035. This comes after Gov. Gavin Newsom made a pledge in 2020 to prioritize the climate crisis.
This choice is one that could cause California to see a real change in the world. The California Air Resources Board has stated that this could lead to a 50 percent decrease in vehicle pollution by 2040.
One of the main questions being raised after this decision was: what happens with our vehicles now? The reality is that the state cannot stop people from driving gas vehicles or selling them on used markets after 2035, so gas cars will not be going anywhere, at least not right away.
Switching to vehicles run by renewable energy is not only beneficial to the Earth, but to people too. By lowering these emissions, fewer cardiopulmonary deaths will take place, and people who suffer from asthma or other similar diseases will see improvements in their health.
However, whether or not the state will be prepared to accomodate for these vehicles by that time is another concern. Charging stations must be readily accessible and the materials needed to supply these batteries must be in surplus. This switch will be extremely difficult for automotive companies.
As the most populous state in the country, this choice is one that could certainly cause a domino effect in other states. In previous years, states like New Jersey and Pennsylvania have followed California's footsteps in vehicle standards.
This choice is one that has the potential to change the air quality throughout the state and the country, and a decision that other states should look at closely for the future of the climate.
Leave a Comment
About the Writer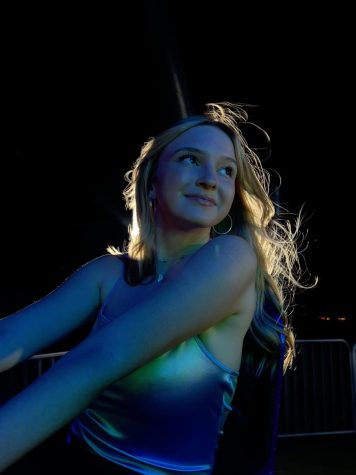 Ava Welch, Copy Editor
Ava Welch is the Copy Editor of the Pony Express. She is a senior in high school and this is her second year in the journalism program. In her junior year,...