Is Olivia Rodrigo's "SOUR" Album Good?
Olivia Rodrigo released an album named "SOUR," and many people listened to the heartbreaking songs, but were they good or bad? Do people just listen to them because they are all over the internet, or do people get a feeling from her music that makes them feel connected?
Olivia Rodrigo's album "SOUR" was released on May 21, 2021, and it has 11 tracks.
In my opinion, all her songs are great, but why is everyone so in love with them? When reviewing Rodrigo's song "Deja Vu," critic Jon Caramanica from The New York Times said, "She's nailed the agony of collapse, and the anxiety of watching your old partner rebuild. It's a phenomenon as awful as it is familiar."
Caramancia states that most of her songs are relatable, but what else makes Rodrigo's songs so good?
According to conditiontoday.com, Rodrigo's album is so big because, "we believe it helps us regulate our anger." A lot of Olivia's songs are relatable to most people. Many people like to listen to songs they can relate to because they feel connected to them.
Rodrigo made an album that consists of relatable lyrics, which helped the album skyrocket. Even if some people do not relate to her music, they might just like how the songs sound.
Rodrigo now has 38,000,000+ listeners on Spotify and a lot of followers on other platforms, and that number is still rising. Everyone is wondering if her next album will be better than "SOUR." Do you think Olivia Rodrigo's album is any good?
Leave a Comment
About the Contributor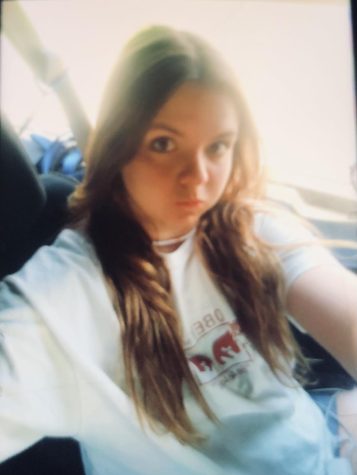 Natalia Milhoan, Staff Writer
Natalia Milhoan is a new staff writer of The Pony Express and is a current freshman of Canyon High School. Natalia likes to do lots of sports, listen to...