Taylor Hawkins Tribute Concert
Earlier this year on March 25, Taylor Hawkins passed away in the Four Seasons hotel located in Bogotá, Colombia. The Foo Fighters, a well-known band, were in the middle of a tour that many people were looking forward to.
Hawkins was found in his hotel room unconscious by his wife. Colombian authorities announced that there were ten different drugs found in his bloodstream, leading to an overdose.
When asking Angel Cayetano, a current senior at Canyon High School and an avid listener to the Foo Fighters, how important Hawkins was to the music scene, he stated, "He was very important to the music scene. Everybody loved Taylor and his energy, and everyone will always remember him."
On Sept. 3, Foo Fighters had a concert in London's Wembley Stadium. This concert celebrated the life of the late Taylor Hawkins, the band's drummer.
Many well-known singers and bands who adored Hawkins came and performed alone or alongside the Foo Fighters. Paul McCartney, Liam Gallagher, and Queen's Brian May and Roger Taylor are just a few artists that came to celebrate this beautiful event.
One special moment to recognize is when Oliver Hawkins, Taylor Hawkins' son, came to the stage and played the drums with his dad's band.
When asking Angel Cayetano how he felt watching Hawkins' son play the drums, he replied, "When Oliver got on the drums and started playing 'My Hero' with the rest of the band, it was a pretty cool moment. You can tell Oliver loves to play drums, and he's proud of all the things his father did for the music scene."
Proceeds from the concert will be distributed amongst charities that were chosen by the Hawkins family. Two charities that were chosen were Music Support and Musicares. Both of these organizations help musical artists, or anyone that works in the music industry and live events, with mental health and addiction.
Taylor Hawkins will be missed by everyone and will always be remembered.
Leave a Comment
About the Contributors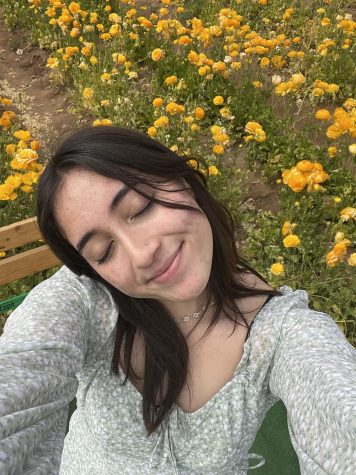 Emily Viramontes, Staff Writer
Emily Viramontes is a Staff Writer for The Pony Express. She is a senior at Canyon High School and loves the journalism program. She is interested in journalism...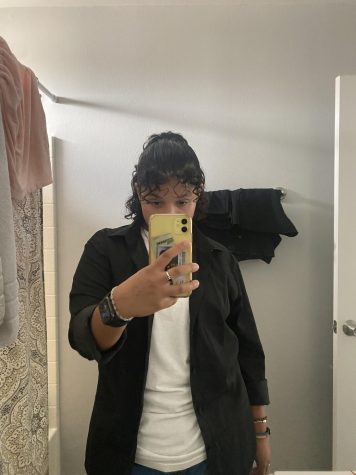 Sophie Alvarez, Staff Writer
Sophie Alvarez is a graphic designer for The Pony Express. She is a freshman at Canyon High School and loves to draw for The Pony Express exploring different...