The Tragic Life of a Racing Greyhound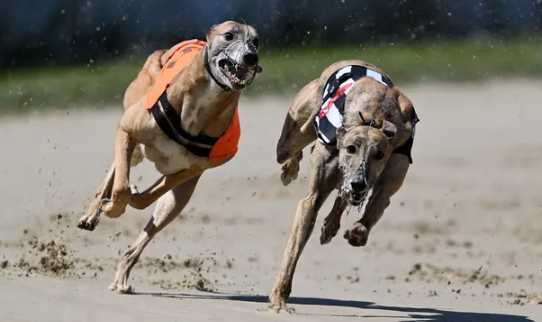 Greyhound racing has been a competitive sport since the early 1900's. The sport consists of the Greyhound breed dogs racing around a track in a certain amount of time in order to win money. This sport is usually held for entertainment and money.
Many of these dogs start racing at the young age of 18 months old. With people racing these dogs so much, they are unable to "retire" at the age of four to five. Not only do these dogs start racing young, but they also face many injuries on the track.
Greyhounds routinely get injuries on the track such as broken legs, broken backs, head trauma, and torn muscles. According to the state records, a racing greyhound dies every three days on the Florida track. It was reported that more than 1,000 of these dogs have died on the track since 2008. In addition to the many deaths, there was also a total of 15,273 injuries documented.
In November 2018, Florida residents were asked to vote in order to end greyhound racing, residents voted by 70% to end the racing. Meanwhile in Arizona, Governor Doug Ducey signed a legislation in 2017 to prohibit any dog racing in the state. With the sport being illegal in more than 40 states, there are still some states that continue the sport, like Alabama, Arkansas, Iowa, Texas, and West Virginia.
Greyhounds are sensitive to the heat and the cold; however, their owners often do not take this into account and force them to race in extreme conditions. With owners being desperate to win, they will go to extreme lengths to keep their dogs racing, even going so far as to drug their dogs in an attempt to improve their performance.
When looking at all the things that happen to dogs during racing, we can see why so many states have begun the initiative to ban this sport.
Leave a Comment