Urban Outfitters: What Started to Get to Where we are Now?
We all know the famous retail company Urban Outfitters that has grown in popularity since the 1970s, but do we know how it really started? You may be thinking that it started as a simple dream a person had that turned into so much more, but how it started may surprise you.
In 1970, Scott Belair took an entrepreneurial class in college, and he searched for a topic for a project. His two roommates, Richard Hayne and Judy Wicks, helped come up with an idea to open a retail store which was first called "Free People." They eventually opened this store across from the University of Pennsylvania.
The store's purpose was to provide jewelry, home decor, and some second-hand clothing. After Belair finished the project, Hayne continued developing and making it bigger and better, starting with changing the store's name to Urban Outfitters. Urban Outfitters reached sales of approximately $3 million by the 1980s, so Hayne opened another store near other colleges.
Urban Outfitters has become a lifestyle retail corporation headquartered in Philadelphia, Pennsylvania with stores across many countries. It has created a distinctive brand through its eclectic offer of fashion and homewares, mixing its own-brand items with vintage items from its 'remade' section as well as more well-known brands. The retailer reported net sales of more than 4.2 billion U.S. dollars in the tax year 2022, more than 3.2 billion U.S. dollars from the previous year.
The clothing style is very unique and different from other popular stores. So if you're looking for something new to add to your closet or even decor to have around your house, Urban Outfitters is the place for you!
Leave a Comment
About the Contributor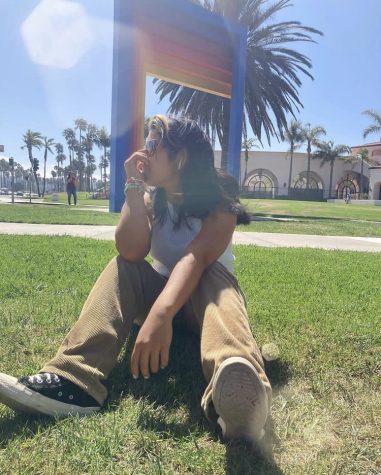 Alexis Alvarez, Staff Writer
Alexis Alvarez is one of the graphic designers of The Pony Express for Canyon High School. She has a big passion for sports especially soccer, she plays...