"Guitar Songs" by Billie Eilish
Billie Eilish released a surprise EP titled "Guitar Songs" on July 21, 2022. This EP is the first project Eilish has released since her 2021 album "Happier Than Ever."
"Guitar Songs" features two tracks, titled "TV" and "The 30th." Both start off with a melancholic melody on acoustic guitar, followed by gut-wrenching lyrics describing some of Eilish's thoughts and feelings.
The EP starts off with "The 30th." In an interview with Zane Lowe on Apple Music 1, Eilish describes the event that inspired this song as "the most indescribable thing to have to witness and experience." The song follows a car accident that Eilish's close friend experienced. The song is written like she is personally talking to the victim. She expresses the extreme emotions she felt: the sadness, the fear, and the relief she feels when realizing that the victim will be okay.
The EP closes off with the final song, titled "TV." Having arguably the most heart-breaking lyrics out of the two, the song discusses how Eilish feels throughout a toxic relationship. It talks about the damage it inflicted onto her mental and physical well being, as well as her friendships.
"TV" first debuted during Eilish's concert in Manchester, England. The crowd singing along can be heard towards the end, where they repeatedly recite the lyrics "Maybe I, maybe I, maybe I'm the problem."
Between the relatable lyrics and beautifully built up melodies to these meaningful songs, there is much to love about the EP and fans are eager to hear what Eilish has in store for the future.
Leave a Comment
About the Contributor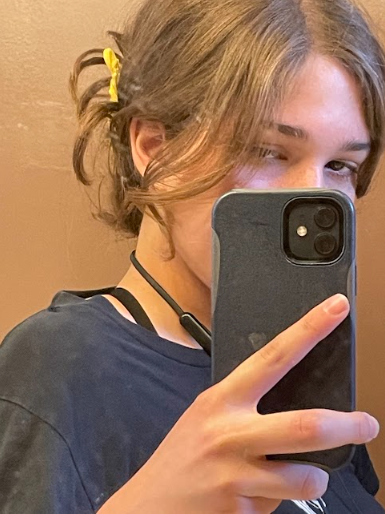 Joey Gray, Section Editor
Joey Gray is a writer and section editor for Canyon High School's journalism program, The Pony Express. Full of love and passion for writing, she hopes...