Six Flags' Plan to Get Rid of Children: Is it Reasonable?
Six Flags' Plan to Get Rid of Children: Is it Reasonable? Six Flags is looking to make changes after seeing a decrease in customers. According to the Los Angeles Times, the CEO of Six Flags is infuriated with the fact that the amusement park is being treated like a "daycare center."
Not only that, but Six Flags allegedly dislikes that their customers are mostly teens. In recent years, they have seen a decrease in families, which they think is mainly coming from the teens taking advantage of what Six Flags offers. They believe that they are giving more than what they are getting.
Offering too many deals has turned Six Flags into "a cheap day-care center for teenagers," and the Six Flags president explains his plan to put an end to that. They say this is because of the meals, snacks, drink packages, and discounts they offer.
Even after all of this, ticket prices have yet to increase. "Raising prices is no easy task for a company that has trained customers to expect discounts," employees say on the same website.
"And in 2022, we will have shocked the system with a significant increase in ticket prices," says the CEO representative. This may cause an eruptive decrease in customers because people may be angry at the change.
If you are wondering where the price increase comes from, it is supposedly from the constant brawls and fights that alarm some customers. In an article by ABC7 News another Six Flags franchise CEO states, "We have a zero-tolerance policy for any inappropriate behavior at our park. … In addition to these measures, the park will continue to close for entry two hours prior to park closing, with no re-entry three hours prior to park closing."
Some individuals were interviewed with ABC News and complained that they would not be coming back for a while because of this. They also stated how issues like this have ruined the park.
Leave a Comment
About the Contributor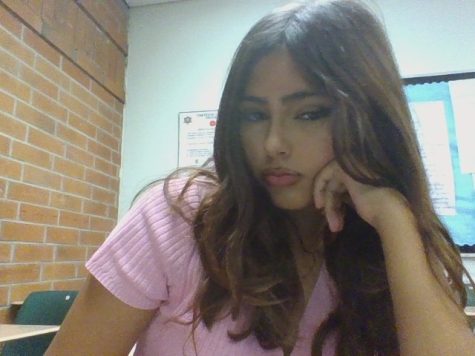 bri gustafson, Staff Writer
This is Brianna Gustafson, who goes by Bri. She is a new writer in her first year of journalism.
She's a freshman and is soon to be 15. Her interests...