All About Matt Davis
As you walk around the halls of Canyon High School, you will most likely get greeted by a very friendly face, the face of Matt Davis.
Matt Davis is a campus supervisor here at Canyon. He has worked here for seven years, and after asking him what his favorite part of his job is, he said, "My favorite part of working here is developing relationships with students and being able to help mentor and guide them if I can."
Every student loves talking to him throughout the day as he is a very trusted adult to go to. Whether it is a subtle "hey buddy" or a whole conversation, it can change anyone's day.
Fun fact: Matt has been at Canyon High School since his freshman year, and he also played football for Canyon. Coincidentally, he now coaches football here, and after asking him what his favorite part of coaching is, he said, "I love football and I love the team aspect. I love getting the guys to work together for a common goal, which can be helpful for their future." The players and other fellow coaches love and cherish Coach Davis.
Finally, at the end of Matt's interview, I decided to ask him a question different from the rest: if you could have one superpower what would it be? Matt said that, if he could have one superpower, he would want to be able to fly.
If you ever see Matt, do not be afraid to go up to him and tell him how much you appreciate him and his kindness.
All the Cowboys love Matt!
Leave a Comment
About the Contributor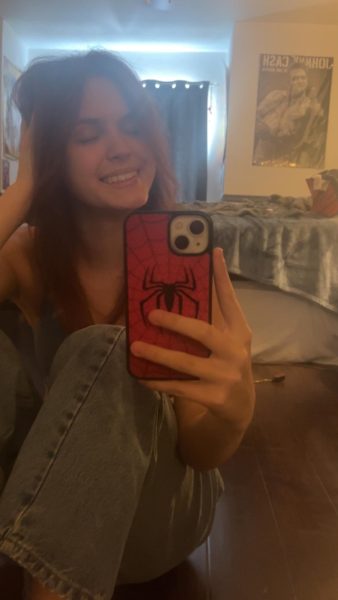 Katie Sharp, Editor-in-Chief
Katie Sharp is the Co-Editor-in-Chief for Canyon High School's journalism program, "The Pony Express." This is her third year in journalism, and...