Flood Kills Hundreds In Nigeria
As autumn kicked off, so did the flooding in Nigeria. Currently, Nigeria is going through a flood crisis that is affecting the whole country, leaving many asking "why are these floods happening?"
It started when the Lagos Dam in Cameroon was built in 1982. When the dam was completed, the Nigerian government agreed to build a shock absorber dam called the Dasin Hausa, which would contain water released from Lagos Dam to prevent flooding.
The Dasin Hausa was going to be twice the size of the Lagos Dam, and it would have provided electricity to the Northern part of Cameroon; however, since 1982, the Nigerian government has yet to construct the dam.
Massive floods have been occurring for the past decades. During July and October of 2012, the Benue and Niger rivers overflowed, causing a death toll of nearly 500 people.
On Sept. 13, 2022, the Lagos Dam released an excess amount of water, creating a second flood. The flood claimed the lives of over 600 people and destroyed about 200,000 homes, displacing 1.4 million people. Residents have been forced to take their items to the tops of houses to keep them safe, completely submerged cars have been left on the street, and people have to travel by canoe.
Sections in Eastern Nigeria are suffering as well. Communities are being submerged by water, demolishing farmers' lands and causing the economy to crash. The minister of humanitarian affairs told five state governments to be prepared to evacuate citizens. In Anambra, 76 people died after trying to flee the flood on a boat that capsized.
Citizens are pushing for the Dasin Hausa to be built; floods would be prevented, saving the country's money and people. There has been no recent talk of completing the dam, but until change is made, the floods will continue to happen.
Leave a Comment
About the Contributor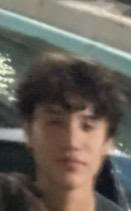 Diego Melara, Staff Writer
Diego Melara is a sophomore at Canyon High School and is staff writer for journalism. He enjoys writing about things he's passionate about, he enjoys hanging...