The Season of Autumn
Autumn is one of the best seasons because the weather changes from melting hot to sweater weather, and it is also when the holidays start to come around. But what makes autumn so special?
Autumn has many holidays in its season, and it is the time of year when all the stores decorate for both Halloween and Thanksgiving, which are lots of people's favorite holidays. Autumn is also when the weather starts becoming colder and sometimes rainy, which is my favorite weather.
Lots of people love autumn because it is when the pumpkin spice scents and drinks start to come around and make every store smell amazing! Once the pumpkin-flavored goods start baking, you officially know autumn has arrived.
One of the biggest holidays celebrated in autumn is Halloween. Halloween is when most people go out at night and go door to door to collect candy from other houses in the neighborhood with friends, dressed up in costumes saying the famous words, "Trick or treat!"
Another holiday in autumn is Thanksgiving, which is the time to have a giant dinner with friends and family. A day or two before Thanksgiving, me and all of my friends go to one of our houses and have a 'friendsgiving,' which is what I look forward to every November. Thanksgiving is also the time to share what you are thankful for in your life.
Autumn is and has always been one of my favorite seasons of the year, and even though there are close seconds, like winter, it still stays at the top because of all the memories that come with it.
Leave a Comment
About the Contributor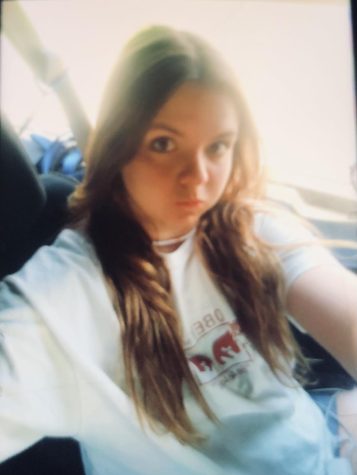 Natalia Milhoan, Staff Writer
Natalia Milhoan is a new staff writer of The Pony Express and is a current freshman of Canyon High School. Natalia likes to do lots of sports, listen to...