Canyon High Gets a New Algebra 1 Teacher
As many of you may have seen or heard, Canyon High School has a new Algebra 1 teacher, Mr. Morgan!
At the beginning of the spring semester, Mr. Morgan started teaching at our school. He loves walking around campus, meeting everyone, and learning all about our students.
I had the opportunity to interview Mr. Morgan so we can all get to know more about him and some of his experiences of being a teacher for over 20 years!
First, I had asked him some questions relating to him working at this school, and just being a teacher in general.
The first question I asked was, "are you liking Canyon so far?" He replied, "I really enjoy working at Canyon so far! Everyone has been very kind and helpful while I'm trying to figure out how everything works in my classroom."
I also questioned, "How long have you been a teacher, and where did you teach before coming to Canyon?" He replied, "I have been a teacher, and I've taught math for a long time. Canyon is my 3rd school that I've worked at. I taught at my Alma Mater before coming here."
I followed up on the previous question and asked, "Why did you choose to teach math?" He explained, "I chose to teach math because when I was in high school, I was just passing along. I struggled with math and would ask for help, but I was never really given any."
I then inquired, "How do you differ from teachers who don't offer help?" Mr. Morgan said, "I don't want students to have to go through that like I did."
"What are you trying to help your students accomplish this school year and throughout life?" I asked. He responded with, "I want to teach them to be good humans, develop a sense of purpose, and also teach them that they can have enjoyment and success in math."
Next, I asked him questions more in-depth about him outside of school and his hobbies. He went on to explain and said, "My hobbies are all kinds of sports, legos, and anything Star Wars. I fancy myself as a washed up athlete dork."
I went on to ask him about his early and college life. "Where did you grow up? Where did you go to college, and why did you pick that school?" Mr. Morgan replied with, "I grew up in Burbank, California, then lived in Long Beach during and after college where I went to Long Beach State on an athletic scholarship for running, then moved to Santa Clarita in 2004."
Mr. Morgan is super excited to be working here, so any time you see him walking around campus make sure to say hi!
Leave a Comment
About the Contributor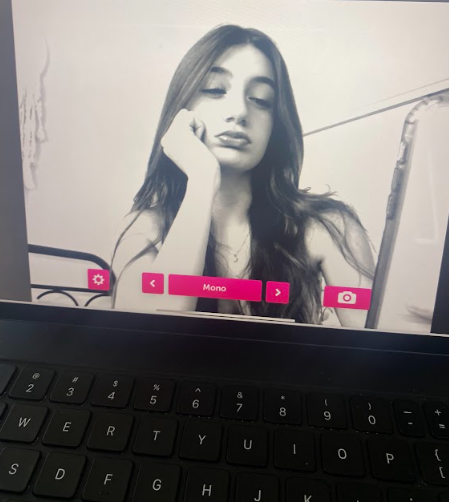 Neela Batrikian, Staff Writer
Neela Batrikian is a staff writer for The Pony Express. She is a sophomore at Canyon High School, and this is her second year of being in the journalism...