Premier League Football Standings and Updates
As we all know, the World Cup is over, which means that many will stop watching football, but for many football fans, their favorite season has come back. The Premier League is the most popular football league in England and is well known all over the world. The standings can be confusing for first time viewers, so I will explain the bracket and go over the standings.
Unlike other sports leagues, such as the NBA, every single game and the outcomes matter when it comes to the Premier League. There are a total of 38 match days where all 20 teams will play each other. Over this time, all of the outcomes such as wins, ties, and losses will be tracked, which is how the bracket is put together.
The reason why each game matters is because out of the 20 teams, the four that come out on top will be eligible to compete in the UEFA Champions League which is essentially where the best worldwide football clubs compete.
The team that places fifth will be able to compete in the Europa League, and for the last three teams, it is nothing but bad news. These last three teams will face relegation, meaning that they will essentially be "kicked out" of the Premier League and dropped to the second tier of English football, "The Championship."
The top three teams from the championship will be brought up to the Premier League to replace the team that were relegated. The process of relegation may seem harsh, but that is what makes the Premier League different and much more exciting than other sports leagues.
The Premier League started in August of last year, so there has been a lot of time for movement throughout the bracket. As of right now, the teams holding on strong to their top spots are Arsenal, Manchester City, Newcastle, and Manchester United. If the bracket doesn't change, then these will be the team competing for their chance at Champions League glory.
The team following these four teams in the bracket is the Tottenham Spurs, which will have the opportunity to compete in the Europa League. There are 12 other teams that are safe from relegation, but these teams will not be having the opportunity to win something bigger. The final three teams at the moment that have a high chance of relegation are Bournemouth, Everton, and Southampton.
We are entering the later stages of the Premier League, so the heat is kicking up! Although the Premier League can be a bit confusing, it can also be very exciting, and I would urge all football fans, new and old, to watch and keep up with it.
Leave a Comment
About the Contributor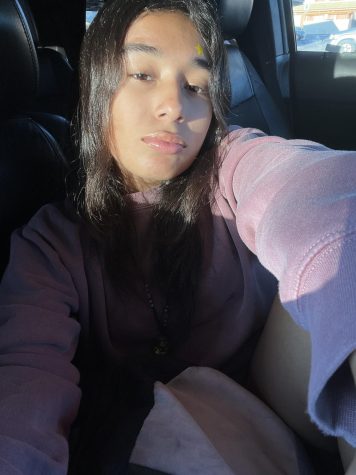 Mia Alvarado, Staff Writer
Mia Alvarado is a staff writer for The Pony Express that is open to writing about any and all topics. She especially loves writing about topics surrounding...