History of Easter
Have you ever wondered what the holiday Easter is all about? Easter tends to be on a different date every year. This year, Easter is on April 9. We all know this holiday, but do we all know why we celebrate it?
Easter is a Christian holiday and is known to celebrate the resurrection of Jesus Christ. In the Bible, it states that this event took place three days after Jesus died in 30 A.D. after getting crucified by the Romans. This date was also on a Sunday, so from then on, Easter has always been on Sundays.
Easter has many different traditions, like going to church and getting together with family for a meal. However, there are many more popular ones, like the Easter bunny, Easter baskets, and egg hunts.
The Easter bunny is known to be a child's favorite part of Easter. It is basically like Christmas, but it's Easter instead. Kids usually wake up to find baskets filled with toys, candies, bubbles, and of course plastic Easter eggs.
Easter egg hunts are also a child favorite. Parents will hide plastic colorful eggs all around their houses and backyards filled with candy and sometimes money, and kids go around with a basket and try to collect as many eggs as they can. Sometimes parents will even hide one golden egg (which is filled with the biggest surprise), and kids have fun trying to see who will be the one to find the special golden egg.
So, Easter is a fun holiday to spend with family and friends, and many kids tend to enjoy getting treats and playing games. So, do you think you could find the golden egg?
Leave a Comment
About the Contributor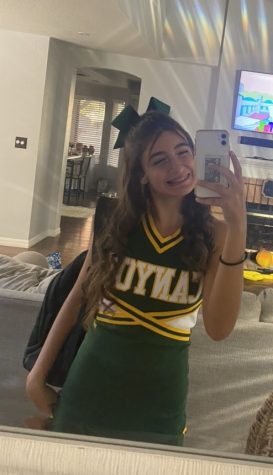 Neela Batrikian, Staff Writer
Neela Batrikian is a new staff writer for Journalism at Canyon High School. She is in 9th grade and loves the Journalism class because of how flexible...