History of Valentines Day
Feb. 14 is a day that we all know and wait for every year. Most people love to give others flowers, candy, and gifts, but some people don't know why we celebrate Valentine's Day in the first place.
Valentine's Day comes from the ancient Roman ritual of Lupercalia, which welcomed the first card giving customs of Victorian England. No one knows the exact story on how this holiday began, but we know February has been celebrated as a month of love and romance for a long time.
The holiday contains both Christian and ancient Roman traditions, and its name actually comes from Saint Valentine, a Roman priest. His story did not last very long because he was known to hold secret weddings that were against family rules in the third century. He also attempted to help Christians escape Roman prisons when they were being tortured or beaten for doing something wrong.
One thing Valentine was known for was that he healed his captor's blind daughter, which then turned the whole household of his captor to convert to Christianity, which sealed Valentine's fate. Before Valentine was beaten to death in jail, he wrote a letter to the girl he helped heal. Many people believed that he loved her because he signed it "Your Valentine", which is an expression still used today.
That was known to be the first Valentine ever sent, and ever since then, more and more people would call their spouses their "Valentine" because it represented their unconditional love for one another.
Leave a Comment
About the Contributor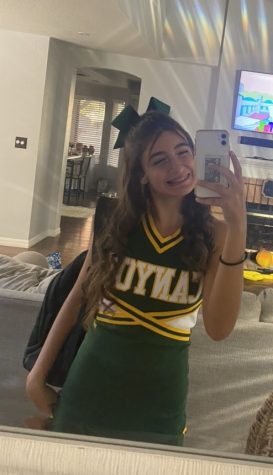 Neela Batrikian, Staff Writer
Neela Batrikian is a new staff writer for Journalism at Canyon High School. She is in 9th grade and loves the Journalism class because of how flexible...