Carpool Karaoke Coming To An End
The majority of people have heard about karaoke, but not all of us have heard about Carpool Karaoke, a skit hosted by James Corden. In this skit, he invites famous pop culture and musical guests to sing along to their songs while Corden drives them in a car.
Unfortunately, in April of last year, Corden announced that he would be ending the skit because he is returning to the UK. The main reason why is because, "He and his wife, Julia Carey, want their children to experience life in London after being raised for some of their life in the United States."
He was originally going to end the skit back in August of 2022, but he extended it and continued for one more season. Sadly on April 24, 2023, he uploaded the final Carpool Karaoke video with Adele.
Adele is a 34 year old, "British singer-songwriter who has sold millions of albums worldwide and won a total of 15 Grammys as well as an Oscar." In the video, Adele switched things up; instead of Corden driving, she was the one driving. Adele and Corden started to get emotional because she said that the first verse in her song "I Drink Wine" was inspired by a conversation she and Corden had.
To add on, Corden said, "I'm excited and scared. It's been a crazy eight years." He also said that he will miss everything about the series and going to work with all of his friends. He continued on saying that he underestimated the amount of friends he made and sees them as a big family.
Many people are happy because Corden brought so much joy into people's lives when they were at their lowest. As sad as it is that there will be no more Carpool Karaoke videos filmed with Corden, I am happy that he ended this era with an icon!
View Comments (1)
About the Contributors
Sherlyn Martinez Samano, Staff Writer
Sherlyn Martinez is a new staff writer on The Pony Express website for Canyon High School. She wants to improve her writing skills and write about topics...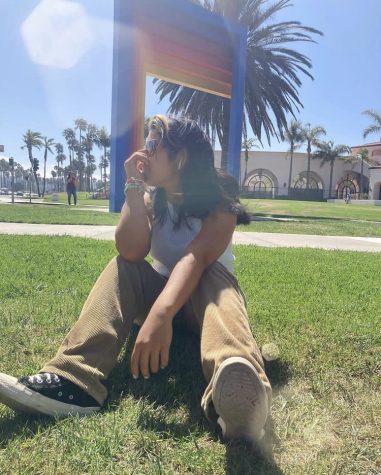 Alexis Alvarez, Staff Writer
Alexis Alvarez is one of the graphic designers of The Pony Express for Canyon High School. She has a big passion for sports especially soccer, she plays...