Congratulations, Class of 2023! You Made it!
Congratulations, Class of 2023! After twelve years of hard work and dedication, you have finally made it to your high school graduation.
For many, this is a bittersweet time. While people are excited and happy about graduating high school and moving onto better things, it can be hard to leave behind the life you have known for the majority of your childhood.
Graduating high school is a huge milestone, and you should be nothing less than proud of yourself for making it through your education through many tough times. You have experienced countless changes to your education due to the wildfires, power outages, and COVID-19 pandemic beginning in your freshman year.
It was a hard transition to online learning, and an even harder transition going back to in-person schooling during your junior year. Nonetheless, you made it through, and we couldn't be prouder of you.
Looking ahead, there are many options for you in terms of what you can do after high school. Many people chose to go to local colleges like College of the Canyons, where you can sign up for Canyon's Promise and get two years free of education. Others chose to move away for college, whether that be going to a UC school, such as UC Santa Barbara or UC Santa Cruz, or leaving the state entirely.
One senior, Allison Berkeland, is going to a more local college, CSUN. When asked what she is most excited about for college, she said, "I'm looking forward to the freedom that college offers, as well as the ability to take more classes related to what I want to pursue as a career."
College isn't your thing? Don't worry! There are so many options for things to do after high school that do not involve going to college.
If you want to go straight into working and making money, you can join the workforce straight out of high school. Many jobs require that you have a high school diploma in order to be hired, so finding a better-paying job will be a lot easier once you graduate.
If you have the aspiration to start your own business, you can do that too! With the online world becoming so advanced, it is even easier than you may expect to start your own business. Take the opportunity while you are young to try out new things. It is a lot easier to change your plans and go on a different path while you are younger and still have the time.
No matter what you decide to do, the important thing is that you follow your heart. Everyone here at Canyon is proud of your accomplishments and cannot wait to see where life takes you.
Congratulations, Class of 2023! You made it!
Leave a Comment
About the Contributor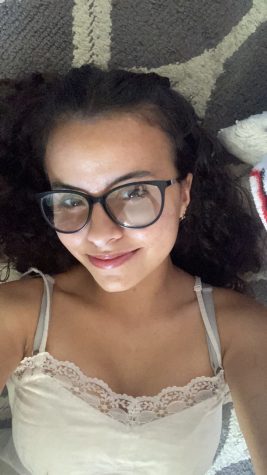 Brenna Sosa, Editor-in-Chief
Brenna Sosa is the Editor-in-Chief of The Pony Express. She is a senior at Canyon High School and this is her second year in the journalism program. As...