Fire Breaks Out During Disneyland Show
The happiest place on Earth is the last place you would expect bad things to happen, right? Last Saturday, on April 22, 2023, a famous Disneyland parade prop caught on fire and left everyone at the park shocked.
This event occurred at one of Disneyland's outdoor shows, Fantasmic. The Fantasmic show is where Disney's favorite character, Mickey Mouse, battles many different Disney villains. This show has many pretty light projectors, lasers, water effects, and the cause of this disaster, fire effects.
So, what happened during this specific show? Well, while Mickey Mouse was "fighting" the well-known villain, Maleficent, the 45 foot dragon caught on fire. Disney wanted this dragon to look as realistic as possible, so this dragon could also breathe out fire. A positive side to this story is that no one ended up getting hurt by the malfunction.
Unfortunately, this hasn't been the first time this dragon has caught on fire. Back in 2018, a similar problem occurred. Because it was windy outside, no one wanted the fire to spread around even more, so most rides had to be evacuated. Since this is the second time a fire has occurred, Disneyland is trying to be more cautious with this show.
They are still willing to have the show go on at its normal weekend times, but they have mentioned that the fire coming out of the dragon is temporarily banned from the show. They don't know how long it will take for the fire to be unbanned, maybe permanently, maybe not.
Until then, you can still continue to enjoy the show, and many other ones that Disneyland offers!
Leave a Comment
About the Contributor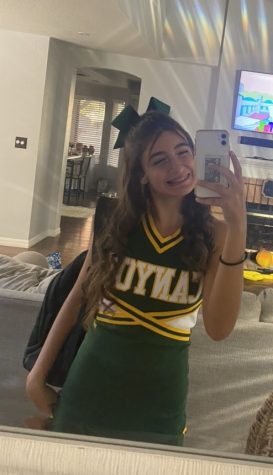 Neela Batrikian, Staff Writer
Neela Batrikian is a new staff writer for Journalism at Canyon High School. She is in 9th grade and loves the Journalism class because of how flexible...