"five seconds flat" by Lizzy McAlpine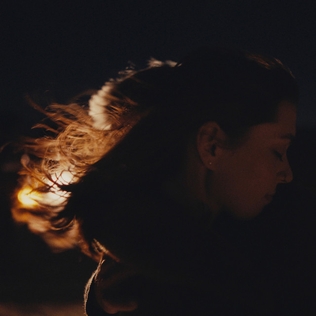 Back in the summer of 2020, in the midst of an unprecedented pandemic and lockdown, many people turned to music and social media to feel less alone and for comfort. It was also during this time when then unknown singer-songwriter Lizzy McAlpine's unreleased song, named "You Ruined The 1975," made the rounds on TikTok, garnering up to 8 million views.
Now, almost two years later, it is almost impossible to scroll through TikTok without hearing one of McAlpine's songs, and she's only getting bigger as time goes on. Fortunately, she has the music to back up her sudden popularity.
On April 8, 2022, McAlpine released her second studio album, "five seconds flat." Full of descriptive and relatable lyrics, unique production, and excellent vocals, this album is distinctive in every way and sets Lizzy McAlpine apart from other singer-songwriters. Here are my opinions on all of these excellent songs:
Track 1: "doomsday" is a track unlike any I have ever heard before. It uses the metaphor of a funeral and death to signify her feelings towards the end of a relationship. The song builds up slowly as it goes on and reaches its crescendo during the bridge, where McAlpine sings, "And the funny thing is I would've married you / If you'd have stuck around," where she shows off her excellent vocal range.
The production of this song feels almost eerie, as if you are actually witnessing an actual death. At the very end of the bridge, she sings, "I feel more free than I have in years / Six feet in the ground." McAlpine stated on Genius that "That line to me is saying that the breakup is ultimately a good thing for me, even though it might hurt in the moment. And that's really what the song is about. Knowing that even though the heartbreak might feel like a death, it will lead to growth and that is always a good thing."
Track 2: "an ego thing" is a track that details the back-and-forth between two ex-partners after a breakup and how signals can often get crossed. McAlpine explains how, in the beginning of the situation, she tried to be honest with the other person, but she felt that it got her nowhere, so in the end, she let her ego win.
In the second verse, she sings, "I won't go first, won't apologize / Pretty sure that it's an ego thing / But I can't stand a compromise," showing her inner battle with continuing her charade and living up to her faults in the relationship. With its bouncy production and ironic lyricism that tells a story, "an ego thing" is an interesting listen that will make you want to press replay again and again.
Track 3: "erase me," an excellent guitar track with backup vocals from Jacob Collier, tells the story of trying to get over someone when they are already over you. Starting off as a simple guitar track, the song builds into intense pop production as McAlpine's lyrics and emotions grow more intense over the course of the song.
One of my favorite lyrics from this song, and album as a whole, is "Don't answer me / I'm calling just to hear you scream," showing that, although she is trying to get over this person, she still desperately wants the validation that they are struggling just as much as she is. Collier's vocals add the perfect amount of contrast to the song, making it one of my favorites on the entire project.
Track 4: "called you again" is a track about still being in contact with someone that you used to be with and never truly knowing when it will be over. She explains all of the reasons why calling this person again and again is a bad idea, yet she cannot refrain from continuing to do it.
Its simplistic production allows for the storytelling to be the main focus of the song; however, when she sings "But you called me again / I don't know why it never seems to end," she is showing that this feeling of unknowing is reciprocal.
Track 5: "all my ghosts" is an upbeat, easy to dance to song that tells the story of McAlpine falling in love again after a failed relationship that truly affected her. In each verse, she details each moment that made her fall more in love with this person over time, but the memory of her prior failed relationship still lingers.
The lyrics "All my ghosts are with me / I know you feel them too" shows that the 'ghosts' of her past stay with her, and although the other person also knows this, neither of them want to give up on the relationship because of it. I love this song for its detailed lyrics and soaring production, and it is one of my favorites on the album.
Track 6: "reckless driving" is a duet with Ben Kessler that details a story of two people in a relationship that are moving at completely different paces; one wants to take it slow, while the other is moving extremely fast. She uses the metaphor of reckless driving and careful driving to demonstrate these emotions.
As the song goes on and gets more intense, McAlpine and Kessler begin to sing over each other to demonstrate each of them attempting to get their point across, building to the eventual breaking point of the relationship. Just before the build up, Kessler sings "If I keep on driving / Would you hold me when we crash or would you let me go?" This signifies the imbalance and instability of this relationship.
Track 7: "weird" is arguably the most unique song off of this album. With an eerie production that is reminiscent of a scene in a horror movie, the song explains the feeling of being 'haunted' by past mistakes, relationships, and moments, and the strange sense of nostalgia that comes with it. Throughout the verses, she explains feeling trapped by these strange sensations, describing being stuck in a maze, talking houses, walking through walls, and seeing ghosts.
In the bridge, she sings, "And now I'm in a maze/Down in this basement and I'm sure/That you'll miss me anyway / That'll be just the thing to wake me," showing that she feels stuck in this haze from a past relationship and that getting reassurance from this person would be the thing to make her feel normal again.
Track 8: "ceilings" is by far the most popular song on the album, and for good reason. A simple guitar track with heartbreaking lyrics, "ceilings" is a song that almost everyone can relate to while remaining unique.
In the first half, it details the beginning stages of a relationship and falling in love, relating it to love like in the movies. On the other hand, as the song progresses, the song transcends as the listener finds out that none of the relationship was real and that she had made it all up in her head. In classic Lizzy McAlpine fashion, the bridge crescendos and feels almost entirely like a different song as the song's 'plot twist' becomes clear.
Track 9: "what a shame" is an understated track that describes McAlpine's struggle with seeing someone who is already in a relationship. She describes how she is willing to do anything she can to keep them, even if they do not treat her with respect.
The production is simple to ensure that the storytelling is the main focus of the song. When McAlpine sarcastically mutters "What a shame it would be if you left her now," it shows that she would be willing to stay with this person for anything, even if it means breaking up an already existing relationship.
Track 10: "firearm" is my personal favorite track from this album. In the verses, McAlpine explains all of the things she has begun to do since the ending of a relationship, that the respective person will never get to know about.
In the chorus, she explains the resentment that she holds on this person for betraying her. She utilizes the firearm as a metaphor, singing, "There's a hole in my heart and I can't find the bullet / But you sleep with a firearm / I should've pulled it on you." This shows that in the aftermath of the relationship, she can see that this person was always going to hurt her, but it was so unexpected that she still suffers the wound. In the bridge, the production turns rock-esque and all of her held in resentment comes out in pure fury.
Track 11: "hate to be lame," a track made with FINNEAS, explains the struggle of knowing that you love someone but being too afraid to say it. McAlpine repeats the idea that she hates to admit that she loves this person, as if it's something she has been trying to avoid.
This song also perfectly encapsulates the anxiety that comes with saying this to someone, and the doubts you have before you do. The lyrics "If I love him, if I need him / Maybe that will make him stay" also shows how once a relationship has run its course, many try to use the idea of love to keep someone in their life.
Track 12: "nobody likes a secret" serves as an interlude for the album, with only one verse and chorus. It reads almost like a diary entry, showing the true vulnerability in McAlpine's music. The song details the things an ex-partner often says after a breakup to feed their pride. She explains how this person only "dated her for fun," but how she knew deep down it was much bigger than that.
Track 13: "chemtrails," at its core, is a song about nostalgia. It details growing up without someone who used to be an integral part of your life and how everything can feel a bit empty without them, even if everything is going great.
It also details the feeling of being out of place, or not feeling the maturity you are supposed to have at your age. The lyrics "I see lines in the sand, but I don't see who made them / I still listen to that band that you showed me last April / I still play with my food, I'm a child at the grown-up's table" show that even though time flies by, people sometimes don't feel like they grow with it. They also show that people who you don't know anymore still have an impact on our lives, even in the smallest of ways.
Track 14: "orange show speedway" is the final track on this album. It explains the experience of going somewhere where you first fell in love, but after the relationship has already run its course. The production is upbeat and fun, a contrast to how she feels about this old relationship, but matching with the way that she feels now, more mature and happier with her friends.
At the end of the song, she states "I fell in love at the Orange Show Speedway / But I've never been here in my life." This shows how she feels in contrast to how she felt the first time she was at this place, and the ways she has changed since she was last there. This is an excellent ending to this album: in a project full of songs about failed relationships and holding on, the release of letting go for the final track is inspiring.
As a whole, "five seconds flat" is an amazing album that details the sorrow, anger, confusion, and in the end, happiness that evolves from heartbreak. Full of unique production and breathtaking lyricism, anyone who recognizes the beauty in honesty would have a great time listening to this album.
Leave a Comment
About the Contributor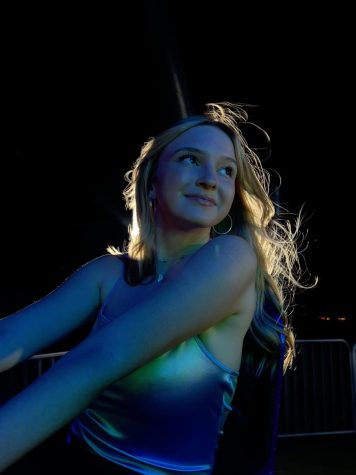 Ava Welch, Copy Editor
Ava Welch is the Copy Editor of the Pony Express. She is a senior in high school and this is her second year in the journalism program. In her junior year,...