"Happy Place" by Emily Henry Review
If you've ever stumbled upon 'BookTok' while scrolling through your TikTok feed, you've probably heard of Emily Henry. After releasing her first adult novel during the unprecedented time of 2020, with no clue how it would be received, TikTok propelled both the book and Henry into literary stardom. Now, three years later, she has released her fourth adult novel, "Happy Place."
In 2022, I read Henry's first three adult novels, and they became instant favorites of mine. So needless to say, this release was highly anticipated for me, and it did not let me down.
The story follows our main character, Harriet, who is a surgical resident in San Francisco. Although her life often feels drab and exhausting, she comes alive in Maine with her friends at the beach house they stay at every summer. She has had the same boisterous friend group since college, and although they have grown apart throughout the years, they always know that they will have their annual summer trip.
However, this year, it's different. Five months after their breakup, she is forced to be face-to-face with her ex-fiance, Wyn, who is a part of the same friend group. The worst part? Neither of them have told their friends that they have broken up.
Their solution? Pretend to still be together for the week in order to not mess up what will end up being their very last trip together.
The book's setting and descriptions are so clear that you can picture them. At the beginning of every chapter, the 'happy place' at each different point of Harriet's life is described. I loved this aspect because it lets the reader know the character, her life, and her emotions much more intimately than they would otherwise.
The book, despite its bright descriptions, is full of wistfulness and nostalgia. You can feel the love this friend group has had for each other for the past decade through the pages, and the bittersweet feeling of knowing their lives are changing and their friendships may never be the same.
Additionally, there is plenty of tension regarding Wyn as the story progresses, because the reader is left in the dark as to what caused their breakup, only getting bits and pieces of the story. The angst of Harriet's side of her unresolved heartache is extremely relatable as she struggles to trust him again, even as he's doing everything he can to earn back her affection.
Overall, the book depicts a beautiful story of both platonic and romantic love, and how they can be just as strong. With a carefully crafted plot, beautiful writing, and Henry's classic banter, this book one hundred percent lived up to the Emily Henry hype.
Leave a Comment
About the Contributor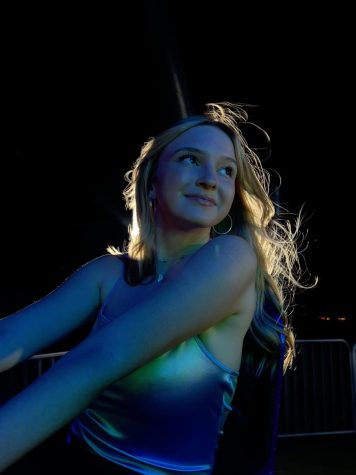 Ava Welch, Copy Editor
Ava Welch is the Copy Editor of the Pony Express. She is a senior in high school and this is her second year in the journalism program. In her junior year,...