Queen Charlotte: A Bridgerton Story Review
If you're not familiar with the show "Bridgerton," it's based on the book series by Julia Quinn. With the success of the original show, Netflix released "Queen Charlotte: A Bridgerton Story." It's a captivating and intriguing addition to the "Bridgerton" universe.
The show centers around Queen Charlotte, a historical figure whose life people have speculated about for a long time. The storyline follows her journey as a young girl who is brought to England from a German area to marry the king and continue their legacy.
The cast's talents, particularly Golda Rosheuval who shines as Queen Charlotte, are captivating as the storyline progresses. Rosheuval's portrayal of the vulnerable monarch is truly amazing. The supporting cast is also exceptional, with standout performances from Adjoa Andoh and Jonathon Bailey.
The production design is another standout element crucial for the show. They outdid the set with lavish and intricate costumes and outfits that transport the audience back in time. The attention to detail is impressive, and the show does an excellent job of immersing the audience in the world of the British monarchy.
The show started as the Monarch was married off to the King. They got along until the "marital duties" were questioned. After that, it's been constant fighting between the two, except for the even days where they tried for a baby. He quickly shows the Queen how he really acts quite shortly.
Overall, "Queen Charlotte: Bridgerton Story" is a must-watch for fans of historical dramas and the "Bridgerton" universe. It's a well-crafted and engaging story that sheds light on an intriguing historical figure, and it's sure to leave viewers wanting more.
Leave a Comment
About the Contributor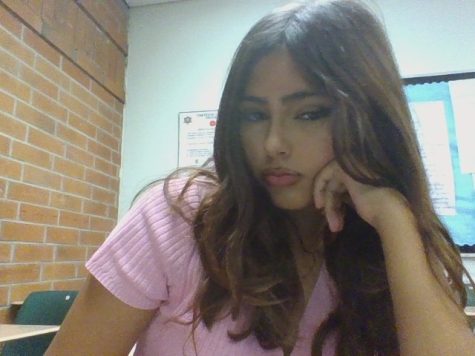 bri gustafson, Staff Writer
This is Brianna Gustafson, who goes by Bri. She is a new writer in her first year of journalism.
She's a freshman and is soon to be 15. Her interests...