Starbucks History
Starbucks is a coffee shop that has built up its fame, making it known worldwide and helping it become one of the most popular coffee shops in the United States. Starbucks was founded on March 31, 1971 in Seattle, Washington by Gordon Bowker, Zev Siegl, and Jerry Baldwin.
Starbucks started as a small shop that sold roasted coffee beans and spices from all around the world. Starbucks' name was also inspired by the classic tale "'Moby-Dick,' evoking the seafaring tradition of the early coffee traders." They also took inspiration from a mythical creature called a siren for their logo, and this logo has changed over the years, but it is still a siren holding her two tails.
After ten years, one of the people who helped Starbucks make their coffee, Howard Schults, took a trip to Italy tasting local coffee, and when he came back to Seattle, he introduced the recipe, and this inspired the recipes of coffee at Starbucks.
Soon after, Starbucks would "expand to Chicago and Vancouver, Canada and then on to California, Washington, D.C. and New York. By 1996, we would cross the Pacific to open our first store in Japan, followed by Europe in 1998 and China in 1999."
Starbucks has a wide variety of ingredients to put into their coffees and drinks. They have a wide variety of milks and syrups for flavor, including options for people with allergies or for those who cannot have dairy.
As Starbucks got more popular, they started making more drinks, like frappuccinos, cold coffee drinks, and refreshers. They also have a small supply of food that can be warmed up or served as is; people can order that with their drink if they are feeling hungry.
Starbucks is one of the many popular coffee shops in the world, and in most cities and towns, you can see one on almost every corner. This one of a kind coffee shop will keep growing to make sure everyone is satisfied with their drink in the morning. So, that begs the question, what is your favorite Starbucks drink?
Leave a Comment
About the Contributor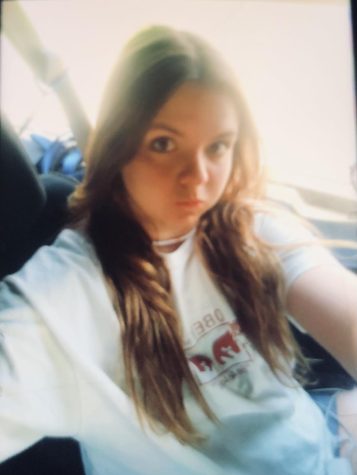 Natalia Milhoan, Staff Writer
Natalia Milhoan is a new staff writer of The Pony Express and is a current freshman of Canyon High School. Natalia likes to do lots of sports, listen to...