The History of Mother's Day
The origin of Mother's Day dates back to the 19th century, years before the Civil War, when Ann Reeves Jarvis helped form a club that helped teach local women how to properly care for children named "Mothers' Day Work Clubs". In 1868, after the Civil War, these clubs became a force that helped unify the divide between Confederate and Union soldiers and was called Mothers' Friendship Day. Another precursor of Mother's day came from Mary Towles Sasseen and Frank Hering, who both worked in the late 19th and early 20th centuries to organize a Mothers' Day.
The official holiday of Mother's Day came as a result of Anna Jarvis's efforts, following the death of her mother, Ann Reeve Jarvis in 1905. Anna Jarvis created Mother's Day as a way of honoring sacrifices made by mothers for their children. Jarvis organized the first official Mother's Day celebration in May of 1908 at Methodist church in Grafton, West Virginia after gaining financial backing from John Wanamaker, a store owner.
Jarvis fought to see her holiday added to the national calendar, arguing that American holidays are biased towards male achievements. She started a letter-writing campaign that went to newspapers as well as politicians to urge the adoption of the special day, and by 1912 multiple states had adopted the day as an annual holiday. To help promote her cause Jarvis established Mother's Day International Association. This persistence finally paid off in 1914 when President Woodrow Wilson signed a measure that officially established the second Sunday in May as Mother's Day.
However, with the popularity of the new holiday, merchants capitalized on the chance to make more sales. Jarvis became disgusted with the commercialization of the holiday and outwardly denounced the transformation. She had intended the day to be a personal celebration between families and mothers involving wearing a white carnation as a badge and attending church services or visiting one's mother.
Jarvis eventually opened a campaign against the Mother's Day profiteers and launched multiple lawsuits against groups that used the name "Mother's Day" and ended up spending most of her personal wealth on legal fees. Jarvis had disowned the holiday by 1948, the time of her death.
Versions of Mother's Day are celebrated worldwide and traditions vary depending on the country. An example is in Thailand, Mother's Day is celebrated on August 12, the birthday of Her Majesty Queen Sirikit. In Ethiopia Mother's Day is celebrated as a multi-day celebration in fall where families gather to sing songs and eat a large feast. For Mexico, Guatemala, and El Salvador Mother's Day is celebrated on May 10th.
So how do you plan to celebrate Mother's Day?
Leave a Comment
About the Contributors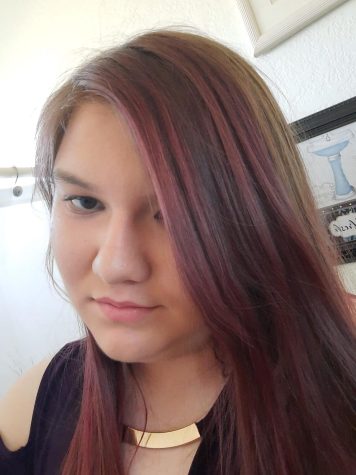 Rhonda Corona, Staff Writer
Rhonda Corona is a staff writer of the Pony Express, who has a passion for writing about whatever interests her, but she mostly writes about arts and entertainment...