California / United States Fires
The United States is currently in shambles due to the increase of wildfires across the country, burning up to 1.8 million acres since they started. 32,000 fires have been reported this past year, and 91 are currently still alive in the northern parts of the US.
California, Washington, Montana, and Oregon have been recorded by the Fire, Weather & Avalanche Center as having both the most fires and most dangerous ones. The largest of these fires being the Dixie fire in California, burning 750,000 acres alone. The Dixie fire is still active and not contained, as are many others.
The Dixie Fire has destroyed over 67 structures, causing many evacuations in the nearby areas. No fatalities have occured yet, but with the fire still active people are uncertain if it will stay this way for much longer.
National forests have been closed due to the dangerous weather produced by the fires. KCRA staff interviewed officials about this situation. "U.S. Forest Service officials said that nine national forests will be temporarily closed through Sept. 6 because of extreme fire conditions. Officials previously announced a complete shutdown of the Eldorado National Forest through Sept. 30 because of the fire, and the Rubicon Trail was closed as well."
It is still unclear when these parks will be reopened. Many people believe that rain will come with the fall, and will hopefully clear some of the smoke and fire; however, with the current dry land and windy weather, if thunderstorms and lightning arrive with rain, it could possibly end in even more damage.
Homes have been destroyed, as have the lives of many people and families. The Dixie fire, having now destroyed over 600 structures and counting, is the second largest and most destructive fire in California history.
The wildfires in Oregon alone have destroyed 161 homes, showing how devastating these disasters have been.
Washington fires have burned more than 240,000 acres. Many of these fires are both man made and uncontained.
These wildfires have been the worst firefighters have seen in years. Newsweek Alexandra Hutzler interviews Cal Fire Officials about the Dixie fire, praying to find an end. '"It's very unlikely that this fire will be contained before the winter rains and snows arrive," Swain added. "That has been the case really ever since this fire made it to a couple 100,000 acres."'
Nobody is quite sure when any of these fires will cease. While some are currently contained, many of the bigger fires look like they might burn into October or even December. However, everyone should stay on their toes. Hopefully this chaos will end, but due to these recent events, it is unlikely this destruction will cease anytime soon.
Leave a Comment
About the Contributors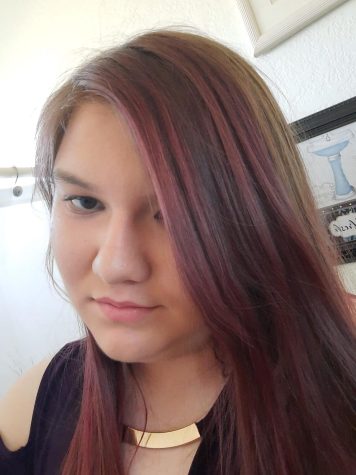 Rhonda Corona, Staff Writer
Rhonda Corona is a staff writer of the Pony Express, who has a passion for writing about whatever interests her, but she mostly writes about arts and entertainment...