What Colleges Require vs What Students Want
School. You go to school, start another year and pick out classes. Before picking my classes for junior year I was concerned with whether I was going to get the kind of classes I wanted or not.
Since I want to go to college, I was told that I would have to take another year of both science and history; this was disappointing since those subjects are not my forte. In order for all students, myself included, to go to college we have to complete a certain set of requirements, all which contain the good, the bad, and the ugly.
Before starting another year of school, we get a variety of classes to choose from; however, we are actually limited to a small number of classes to choose from because they have to fall into the A-G requirement if you want a four-year university to be an option for you.
Going to a university or a community college isn't for everyone, so there are other options to consider like the military or a trade school. As juniors, students might not know what they want to major in or where they want to go school; people figure these things out in their own time through various experiences, but somehow it is the expectation that a high school senior applying to college knows what lies ahead so they can make the best choice for themselves. Some students aren't naturally lucky when it comes to figuring out what they want to do, and they take a shot in the dark. Others like me, however, knew in eight grade what I wanted to do for a career.
What you want out of life determines your career path. If you know that you have a good idea of what classes you should take in high school to get into the school you want to in order to achieve you end goal.
Despite your intended career and major, all subjects are important: English, math, science, and history, and each subject supports any career choice.
"Most colleges and universities want students to complete a standard core curriculum. To give you an idea. . .what a standard high school curriculum generally looks like: Two or three years of Science. . .Two or three years of Social Studies, including World History and U.S. History" (Pre Reqs for College – Everything You Need to Know – Tallo).
If students are specific about where they want to go for college they will need to understand "that many will require or highly recommend that you complete four years of science in high school. They might also require your fourth year of science to be an AP science class" says writer Christine Sarikas, author of The High School Science Classes You Should Take – PrepScholar.
"History teaches many important skills. . . the ability to recognize and determine historical trends, researching and writing, public speaking, and learning to listen to and accept other perspectives (while perhaps not agreeing)."(Everything You Need to Know About Your History Course). It's to teach students the skill that some students lack, to teach young adults different perspectives about how they see things. "Colleges are more interested in how well you did in the subjects you plan to continue studying in college."(The High School Science Classes You Should Take – PrepScholar …).
A student's perspective on what we deem as necessary to get to our end career goal is likely much different than what is actually expected, required, and looked for. However, even though some of the subjects we have to take as highschool students are unfair, they are only there to help us decide our future.
Leave a Comment
About the Contributor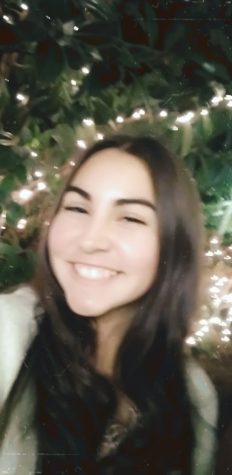 Trinity Contreras, Staff Writer
Trinity Contreras is a senior staff writer in the journalism program, she has been with the program and has been a staff writer for only a year, this is...