Progression of the Russian/Ukrainian Conflict
The situation taking place between Ukraine and Russia has only grown more grim in the past weeks since Russia officially began their invasion of Ukraine on February 24th.
As Russia's attacks grow more and more frequent and intense in durability, more than 1.5 million Ukrainian citizens have fled the country in search of refuge. While this number may seem large, most people have not been successful in their attempts to flee Ukraine.
The majority of the violence has taken place in Ukraine's biggest cities, Kyiv and Kharkiv. The invasions have left surviving civilians in shambles; most are left without any sort of food, water, electricity or medical help for days at a time. Kyiv has since asked for international help in aiding its citizens.
Meanwhile, in Kharkiv, the Russian military has begun cracking down on hospitals, schools, churches, and homes, with thousands of lives being destroyed in the process.
Various ports and airports have been destroyed by Russian militia in an attempt to stop aid from coming to Ukraine and to tighten their hold on the borders.
"It's scary to think about how fast things have escalated there in just a few weeks," junior Hayden Wade said. "Here, we're all going through our day-to-day lives like normal, while an invasion is happening on the other side of the world. It's a strange and sad thing to think about."
It's important to recognize the weight of violence and loss happening in Ukraine with each passing day. It is unlikely that this violence will come to an end soon, as Russia is searching for submission from Ukraine. The most crucial thing we can do is to stay updated and educated on this situation as it continues to unfold.
Leave a Comment
About the Contributors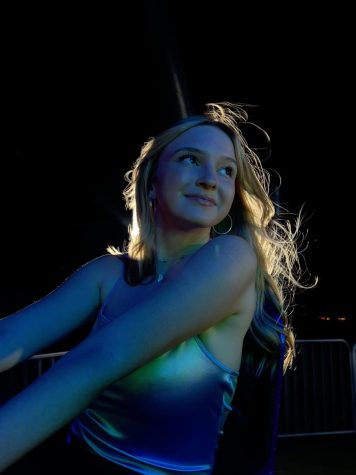 Ava Welch, Copy Editor
Ava Welch is the Copy Editor of the Pony Express. She is a senior in high school and this is her second year in the journalism program. In her junior year,...