Writing to Calm the Mind
The concept of writing is something that most people don't like. In English that's what we do, write about things that may not interest us. It helps in some way, putting things down can give us certain emotions, putting down memories that we might want to look back on. Most people may think that writing is boring with a mindset of "hey what's the point of writing? It's not for us." Writing can be used to help you write down what you're thinking or feeling.
I try to write to myself about two times a week because each week is different from the other. I've noticed that when I write I talk to myself about whatever I'm feeling during that moment, and I also seem to feel a little better after writing. It's something that I've done for a while now. Writing is like art expressed through words. The way the story is written shapes it into a book, the way the rhyme goes shapes it into a poem, and the way one topic can be formed into multiple paragraphs gets created into an article.
There are different types of writing, but each way is different and meant to calm the mind, keep our emotions intact, have our thoughts straightened and keep our mental health stable. Guest Author from How Writing Can Improve Your Mental Health – Resources to Recover states that "Dr. Rowe, successful people use journaling in three ways: to express gratitude and appreciation, both for successes and for failures; to examine emotional toxicity, diving into difficult emotions and what causes them; to explore future goals and possible obstacles you may face, including feelings and emotions that may prevent you from achieving them."
We write down many things if there's something on our mind. We have dreams, goals, or emotions that make us feel a certain way. The concept of writing is not singular and can be anywhere from helping you become a better person or maybe just writing things needed from the grocery store. But, we write for a reason.
Leave a Comment
About the Contributors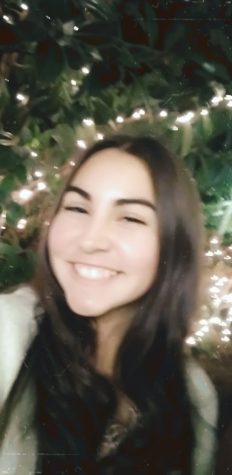 Trinity Contreras, Staff Writer
Trinity Contreras is a senior staff writer in the journalism program, she has been with the program and has been a staff writer for only a year, this is...