Best Place to Shop According to Canyon Students
Are you trying to find a good place to shop at this weekend with your friends? No need to panic; here are the top three stores, other popular stores, and some places to avoid according to Canyon students. Starting off, here are the three best places to shop.
Target
Coming in first, we have Target. With it being the number one place to shop for students, it is easy to see why. It has a big variety to choose from, making it the perfect place to shop for all of your needs. You can shop for clothes, shoes, books, movies, electronics, food, toys and more. It has been calculated that a single person spends about 49 dollars per trip to the store.
Walmart
In second place, we have Walmart. With the store having a large variety of options like Target, we can see that Canyon students like to keep their options open and not just stick to a restricted item to go shopping for.
Thrift Shops
Lastly, for our third best place to go shopping is some sort of thrift store. With many thrift stores in Santa Clarita, it is easy to go looking for cheap clothes, bags, or accessories. You can make your whole day just by going out and making your way through all these shops. Whimby's, Goodwill, and the Hope of Valley thrift store are some of the most popular thrift stores that the students like to go to. Not only is it cheap and affordable for students, but it also gives a wide range of different clothing options and it does not just keep to one aesthetic.
Here, we have other stores to go check out and see what they have to offer. If you do not really like the top three stores, here are some alternatives.
Hot Topic
Making it to first place, we have Hot Topic. This store has more of a grunge aesthetic, while also having some cute accessories and clothes to choose from. With it attracting teenagers, it has sales every season so that they are able to shop at an affordable cost. The store also sells a lot of merch that is up to date with what people are watching and interested in like different anime merch, Harry Potter merch, and Disney merch.
Zumiez
Coming in second, we have Zumiez. This store is also located in the Westfield Valencia Town Center, so it is an easy decision to go and see what Hot Topic and Zumiez have to offer. With them having two completely different aesthetics, we are able to guess what kind of people shop at these stores. Zumiez typically has more of a skater aesthetic, as it sells baggy shirts, pants, beanies, and of course, skateboards.
Tilly's
Coming in third, we have Tilly's. This store is more up to date with the latest trends and has seasonal clothes year round. It sells shirts, pants, shoes, accessories, bags, and jackets. Even with the options in the store being a bit expensive, it is good quality and lasts a long time.
And now, here are the top three places that people avoid shopping at, at all costs.
Spencer's
Coming in at first, Canyon students voted that Spencer's is the one store they would never go to. With it having a more of a grunge aesthetic, it is also a store that may not be appropriate for children or teenagers. Therefore, you would rarely catch any Canyon students roaming around in there.
Claire's
Making it to second place, Canyon students would never shop at Claire's. This store is more directed towards a younger audience; it sells necklaces, bracelets, earrings, plushies, and more.
GAP
Making it to the third place, students would never shop at GAP. The store is not necessarily in line with the trends, and its clothes are also not the best quality for its expensive prices. With them having their sales, the clothes prices go down by a lot, but for some it may still seem expensive for the quality.
Next time you are looking for a good place to go out and shop with your friends, make sure you hit the best three stores. Go see what the second option stores have to offer, and avoid the top three stores to never go to at all costs.
Leave a Comment
About the Contributor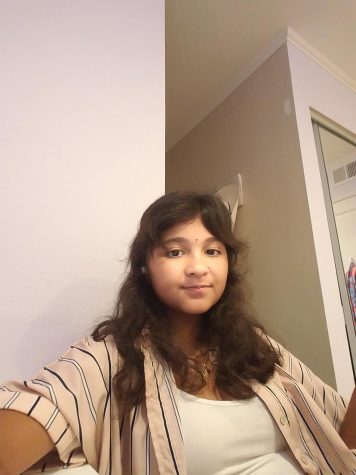 Parker Franco, Staff Writer
Parker Franco is a staff writer for the Pony Express, and is a freshman. They were not interested in doing journalism at all, but when their schedule got...