Rihanna's Return To Music
After many years, Rihanna is making a long-awaited return to the music industry. Her new song that she co-wrote is called "Lift Me Up."
This song is the lead single on the "Black Panther: Wakanda Forever" soundtrack. The reasoning behind this song connects to many people. "Lift Me Up" is a tribute to the late Chadwick Boseman, what his life was like, and strives to live on his legacy.
The song was released on Oct. 28, 2022, a few weeks before the release of the movie on Nov. 11. To add on, this is the only song that was revealed on the soundtrack, and people will not know about the rest until Nov. 4.
To create hype over this song, Rihanna posted a short clip of it on Twitter, with a caption of "lift me up 10.28.22." This caused all of her fans to freak out and get excited for the release of this new song.
This is big because Rihanna had not released any music since 2020, and a lot of fans had been begging for new music from her.
Recently, she announced that she is going to perform at the Super Bowl halftime show in 2023. This made fans even more excited because Rihanna has not performed in such a long time, since 2019 to be specific.
Many fans began to speculate that she is going to release new music before her performance. Lo and behold, she announced and released this beautiful song. Yet, fans still believe she will release more music before her performance.
A press release stated that this song "ushers the next era of Rihanna's iconic career." So many fans and other people are excited to see and encounter this new era.
Only time will tell what Rihanna has in store next!
Leave a Comment
About the Contributor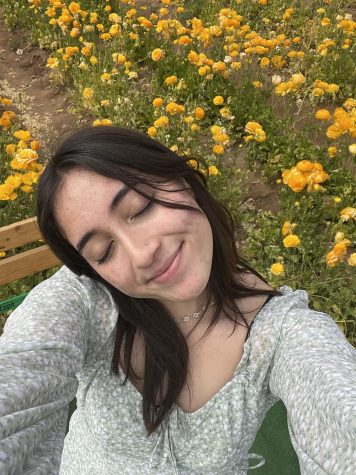 Emily Viramontes, Staff Writer
Emily Viramontes is a Staff Writer for The Pony Express. She is a senior at Canyon High School and loves the journalism program. She is interested in journalism...