Christmas is Around The Corner!
Are you excited for Christmas almost being here? Although Christmas can become very busy when trying to shop for presents, a lot of people enjoy the feeling of the Christmas season. Things many people love are gifts and decorating the Christmas tree with friends and family.
Even though some people do not have any family close to them, they can still drive, fly out to see them, or stay home and enjoy their Christmas alone or with friends.
Many do not understand why we should be excited for Christmas, but there are many reasons, such as going to friends' and families' houses to open presents, baking, and celebrating the Christmas season!
Not only are kids excited about Christmas, but the hard working adults are too. Even though nowadays adults do not usually receive gifts, many are looking forward to the extra pay for working Christmas day.
Even though many people have to spend Christmas alone, there are some who are really excited for Christmas. I interviewed people to see whether or not they are excited about Christmas almost being here, and there were many responses. I asked Jessalise, a freshman at Canyon High School, and she responded with, ''I am excited for Christmas! Especially for the presents.'' This shows how excited people are when Christmas is right around the corner!
Leave a Comment
About the Contributor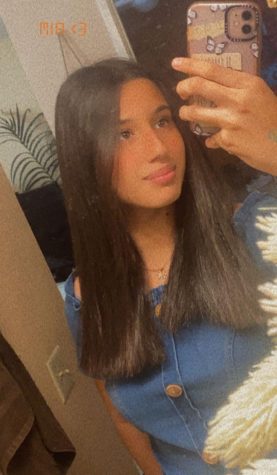 Mia Vasquez, Staff Writer
Mia Vasquez is a new staff writer for the Journalism group.She is a freshman at Canyon High School. She really enjoys it and thinks it's really fun especially...