The New Country Singer Avery Anna
During this year, a new country singer by the name of Avery Anna released her new album, "Mood Swings." Avery Anna is one of the many new country singers that has appeared in the music industry. So far, I love her songs, but are the songs she released just as enjoyable to other people?
Her album garnered its name because of the themes seen throughout the songs. One song could be sad then upbeat and happy. According to Avery, "It kind of takes you on this emotional roller coaster if you listen to it top to bottom or even randomly."
The album came out on Oct. 7, 2022, including seven songs such as "La Di Da," "Narcissist," "What made you think?", "Lovesick," "Biggest T-shirt," "Critic," and "Good Day." These songs are amazing, and I think more people should listen to them more.
Avery Anna's music career was inspired by Taylor Swift, Carrie Underwood, and Kelsea Ballerini. Her music was also inspired by her grandfather. In the article Who is Avery Anna by Erica Zisman, Anna says, "I started singing when I was really young with my grandpa. He would play guitar and I would sing… We would sing traditional country music like Johnny Cash, Willie Nelson, Merle Haggard."
Anna first blew up on TikTok, and she said that "when COVID hit during zoom school, I would get really, really bored, and I would go to my mom's bathroom and I would sing in her big clawfoot bathtub because the acoustics were really good in there, and I posted on TikTok of me doing 'Say Something' in there and it blew up." That video was shown to the managers of Warners Music Nashville, and Anna started to pursue her dreams of being a music star.
This album is one of a kind and has an amazing singer performing it for everyone in the world to hear. Avery Anna is a great country singer, and I cannot wait to see what she comes out with next.
Leave a Comment
About the Contributor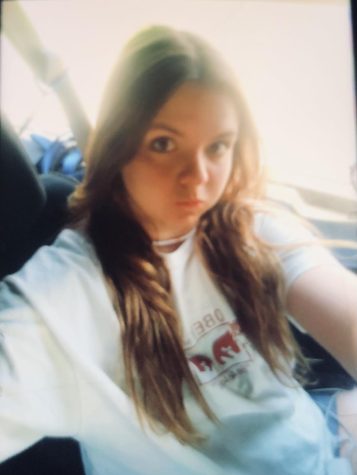 Natalia Milhoan, Staff Writer
Natalia Milhoan is a new staff writer of The Pony Express and is a current freshman of Canyon High School. Natalia likes to do lots of sports, listen to...