"Five Easy Hot Dogs" by Mac DeMarco
Mac DeMarco is a singer-songwriter who creates music that follows the indie rock and psychedelic pop genre. He has released six studio albums spanning from 2012 to 2023.
His latest album, "Five Easy Hot Dogs," was released on Jan. 20, 2023, being announced just 16 days earlier. This album differs greatly from DeMarco's previous releases, being entirely instrumental.
All of the 14 instrumentals on the album were written by DeMarco himself and were recorded while DeMarco was on a road trip. The song names on the album all represent a city in the United States and Canada that he traveled through on his way from California to New York.
The first two tracks, "Gualala" and "Gualala 2" were both written and recorded in a motel located near the ocean in Gualala, CA. "Gualala" is the only song with lyrics in it, starting with the words "One, two, three, pow." Both songs are very similar in tone and beat with each other.
The next track, "Crescent City," seems to have a more sad tone. DeMarco made the song like this due to the conditions of the hotel he was staying in while visiting Crescent City.
"Portland" and "Portland 2" were recorded in the city of Portland, Oregon. In "Portland," DeMarco used drums for the first time. The hi-hats, the snare drum, and maybe even the rest of the drum set can be heard throughout the instrumental.
The next stop on his trip was Victoria, Canada, where he recorded "Victoria." The song has a much more upbeat and happy tone as previously mentioned songs.
The location with the most songs was in Vancouver, Canada. Here he recorded "Vancouver," "Vancouver 2," and "Vancouver 3." "Vancouver" differs from the other two as it was recorded in a different location and has a different energy. DeMarco describes two and three as being more wistful in tone compared to "Vancouver."
"Edmonton" and "Edmonton 2" were recorded in DeMarco's room from high school. Both songs are very similar with the opening sounding nearly the same. The only noticeable difference is a slight change in tempo.
Chicago was next in DeMarco's road trip with two more tracks coming from the city. The songs sound very different from each other. "Chicago" uses different instruments, like the drums, and it has a far different melody from the rest of the record. DeMarco says that "Chicago" is funkier than the other tracks, and it's easy to see why when listening.
"Rockaway" is the final song on the album. This song is slow paced and reuses the tone of "Gualala 2." At the end of "Rockaway," you can also hear a zipper being zipped up which is an interesting detail.
This album by Mac DeMarco surprised many listeners with its lack of lyrics, but many loved the songs and their distinct tones. This album is great for anyone wanting to focus or just relax and play a game.
Although this is a great album, it wasn't received well by critics with sources like Metacritic giving the record a 66/100. Nonetheless, I recommend that you listen to "Five Easy Hot Dogs" for yourself so you can judge it based on your own personal opinions.
Leave a Comment
About the Contributor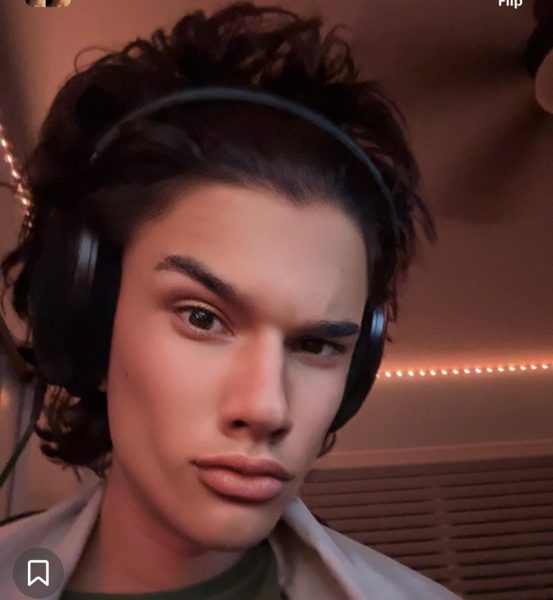 Nicholas Puerto, Staff Writer
Nicholas Puerto is a Staff Writer in Journalism. He is a junior at Canyon High School, and this is his second year in the Journalism class. He enjoys writing...