Miss Universe Organization Sold to Transgender Woman Makes History
On Jan. 14, 2023, Ms. Anne Jakrajutatip announced that she had bought the Miss Universe Organization for over $20 million. She announced this news at the New Orleans Morial Convention Center in the United States.
The Miss Universe Pageant has been held for many years, making its first appearance in 1921. Throughout this time, it has only been owned by men: until now.
Ms. Anne Jakrajutatip, the new owner, is widely known as the boss of JKN Global Group and has been featured in Thai versions of popular reality TV shows such as "Project Runway" and "Shark Tank."
With Ms. Anne Jakrajutatip already being successful, she wanted to buy the Miss Universe Organization to show people to pursue their dreams and to not let others get in the way, saying, "We seek not only to continue its legacy of providing a platform to passionate individuals from diverse backgrounds, cultures, and traditions, but also to evolve the brand for the next generation."
As Ms. Anne Jakrajutatip built up her career, she has faced many challenges in her life. As a child, Ms. Anne Jakrajutatip struggled with bullies but has stated she "chose not to surrender," showing that no matter how much you struggle you should keep pushing forward to reach your goals. She also added, "I turned pain into power and I turned life lessons into wisdom." We can now see how successful of a woman she has become, when not letting pain get to her.
With the Miss Universe pageant occuring for 70 years, there has only been one transgender woman to appear, and that woman was Angela Ponce, who represented Spain. Even though she didn't win, she was just happy to be able to join the competition and to be there at all.
Through this, we can see that no matter who you are, or what you have gone through, if you have a dream, you should pursue it and never give up.
Leave a Comment
About the Contributor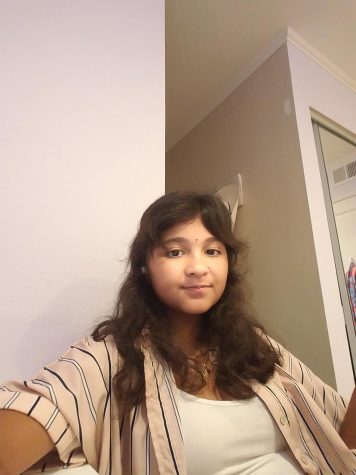 Parker Franco, Staff Writer
Parker Franco is a staff writer for the Pony Express, and is a freshman. They were not interested in doing journalism at all, but when their schedule got...