Naoya Inoue Next Fight in Spring
Naoya Inoue, also known as "The Monster," is famous for being a professional Japanese boxer. He started boxing 10 years ago at the age of 19. Now, he is 29 years old, stands at 5 foot 5, and he is currently at the peak of his boxing career.
Naoya Inoue began his boxing career on Oct. 2, 2012. In those 10 years of his boxing career, he has had 24 wins and 0 losses. In those 24 wins, he had 21 KO's, which is when the opponent is knocked down and is unable to get back onto their feet in 10 seconds.
He has been on break since his last fight, which was on Dec. 13, 2022. Naoya Inoue was facing Paul Butler for the bantamweight undisputed championship title.
Recently, there has been talk about Stephen Fulton Jr. and Naoya Inoue having a fight in the Spring. Stephen Fulton Jr., who's nicknamed "Cool Boy Steph." Stephen Fulton is 28 years old, and stands at 5 foot 7. He has 21 wins and 0 losses, out of those 21 wins he has done 8 KO's. At the age of 20, he made his debut on Oct. 14, 2014, and he has been fighting for around 7 years.
The fight between Stephen Fulton and Naoya Inoue will show new opportunities for Naoya Inoue establishing dominance in this new weight division, which ESPN has mentioned. Fans of boxing will be able to watch the fight on ESPN+ where it will be streamed. The fight will be hard with their backgrounds in fighting, so whoever loses will have their first loss, losing their winning streak.
Leave a Comment
About the Contributor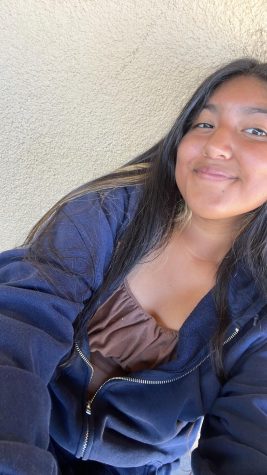 Sandra Trejo, Staff Writer
Sandra Trejo is a staff writer at The Pony Express. She thinks Journalism should be tried by everyone. It can be a fun thing to just try. She joined journalism...