Morgan Wallen's "One Thing at a Time"
Morgan Wallen has finally released his new album "One Thing at a Time," and it is a big one. Wallen's new album is climbing the charts fast, and he "…takes the top spot on Billboard's all-genre artist 100 list." This album has been good for him and helped his career flourish.
Morgan Wallen's "One Thing at a Time" has a total of 36 songs. The top five songs from this album are "Everything I Love," "One Thing at a Time," "Born With a Beer in My Hand," "Outlook," and "180 (Lifestyle)."
Wallen states that the album is about "…the last few years of my life, the highs and the lows. It also brings together the musical influences that have shaped me as an artist – country, alternative and hip-hop.''
Wallen's life, specifically one night that he was out, has inspired another one of his albums. The album was called "Dangerous: The Double Album."
Since the album's release, it has received many reviews. For example, Sam Sodomsky from pitchfork.com explained that "…all his albums are incredibly long, resulting in a thick catalog of frothy, familiar country anthems, spilling forth like a bursting keg to flood the Billboard charts."
Sodomsky explained that Wallen's album, and some others, are very long and have a lot of songs that are very different or alike, so people can pick a couple different options. Most songs have different melodies, so this gives people who have different taste in country music and will most likely enjoy the album. This helps Wallen get on the Billboard charts almost every time he releases music. Sodomsky rates this album a 4.1, but one might agree or disagree with the rating.
It doesn't matter what people think about the album, as long as the person listening to it likes it. So, on that note, what would you rate this album?
Leave a Comment
About the Contributor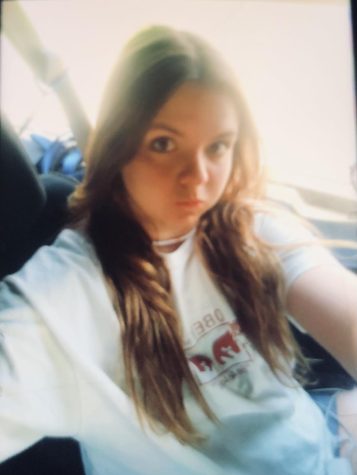 Natalia Milhoan, Staff Writer
Natalia Milhoan is a new staff writer of The Pony Express and is a current freshman of Canyon High School. Natalia likes to do lots of sports, listen to...