Met Gala 2023 Looks
On the first Monday of May, the world's biggest celebrities come together to give us one of the biggest fashion events of the year: The Met Gala.
The Met Gala takes place every year and is a huge fashion exhibit as well as a party for those who are invited. Every year, the Met Gala has a theme, with this year's theme being "Karl Lagerfeld: A Line of Beauty."
The Met Gala always brings forward some amazing outfits as well as some not so great ones. I'll be going over just a few of the most popular looks from this year and how I feel about them.
One of the most popular looks from this year's event came from a rapper known as Ice Spice who has recently gained fame. This was her first Met Gala, and she certainly didn't disappoint.
She came in with a very simple slick white Balmain dress. Although many people live for the extravagant looks at the Met Gala, I thought this look was the right amount of extra with her very long train and the right amount of simple elements, with the outfit being completely white. With this being her first major fashion appearance, she definitely set the bar.
Another one of the looks that sparked major conversation throughout viewers of the Met Gala was singer Doja Cat's. She took her stage name to an extreme as she showed up as a literal cat.
She also took the same approach as Ice Spice with a simple full white dress, but her makeup was nowhere near simple. Her makeup was done to make her nose, as well as some of her other facial features, appear as a cat.
According to stylists, this look was inspired by the cat that belonged to Karl Lagerfeld which made her look on theme. This is unlike any other look at the event which made people either absolutely love it or hate it. I personally thought it was a great look because it was on theme, on brand for the artist herself, and just unique which is something that can be lost while trying to fit the theme.
There were obviously many other celebrities with great looks and some of my favorites of this year were Anok Yai, Cardi B, and the iconic couple Rihanna and ASAP Rocky. The two celebrity looks I went into depth about were just some of the few that took social media by storm. These looks were definitely interesting, and I can't wait to see what next year's Met Gala brings us.
Leave a Comment
About the Contributors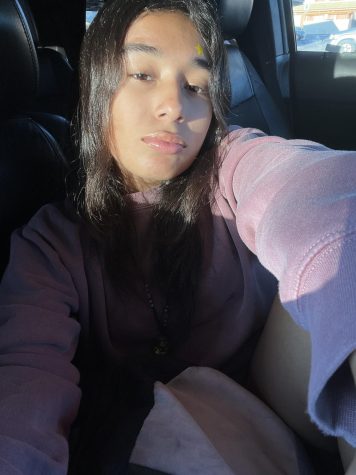 Mia Alvarado, Staff Writer
Mia Alvarado is a staff writer for The Pony Express that is open to writing about any and all topics. She especially loves writing about topics surrounding...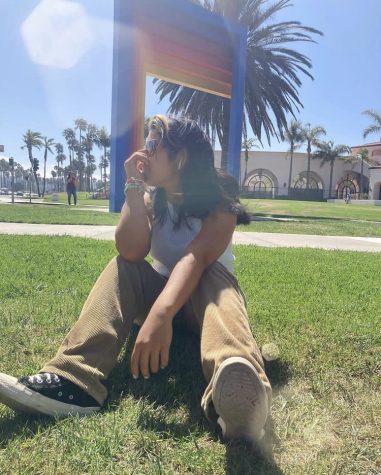 Alexis Alvarez, Staff Writer
Alexis Alvarez is one of the graphic designers of The Pony Express for Canyon High School. She has a big passion for sports especially soccer, she plays...